Culture
Music
Live music
<!— One of actual post titles —> Sleeping with Sirens at the Union Chapel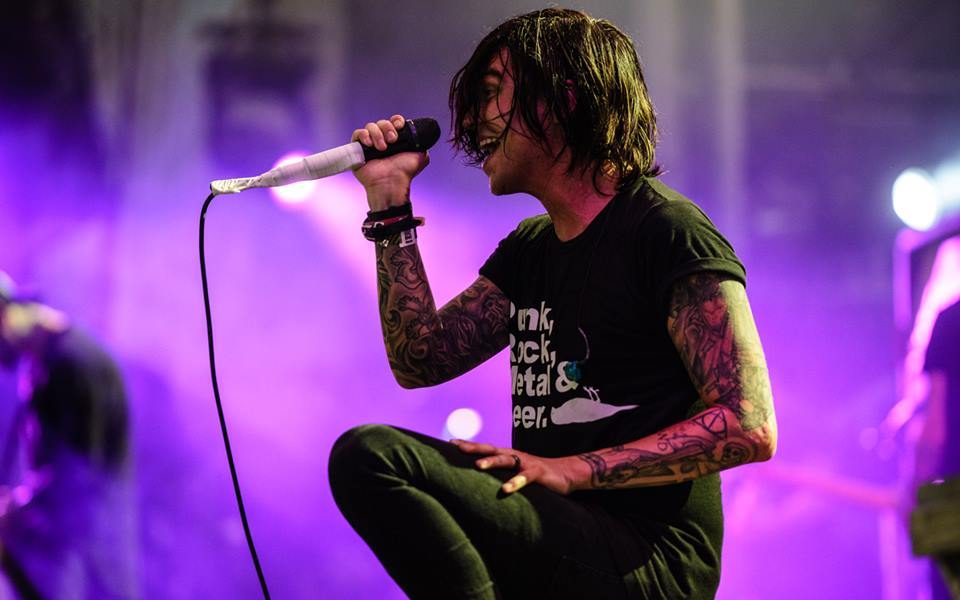 A congregation of hardcore fans, many of whom had been waiting at the door since early morning, gathered on Thursday evening beneath the Union Chapel's lofty dome to pay homage to their idols, Sleeping with Sirens, who served up a sold out, crowd-pleasing concert featuring some of the most popular tracks from their catalogue of playful and upbeat punk-rock, emo music.
Adoring followers were joining in from start to finish, so much so that after a certain point, Kellin Quinn declared he wouldn't sing anymore and would let the audience finish. The line up included We Like It Loud and the energetic Go Go Go from the latest album Madness, as well as their early hit If I'm James Dean, then You're Audrey Hepburn. There was even an acoustic session, with the singer performing Iris by Goo Goo Dolls and an a cappella Killing Me Softly.
Despite the atmospheric grandeur of the neo-gothic canvas that is the Union Chapel, lit up like a goth circus for the occasion, the locale was perhaps not the best choice for the event as the acoustics weren't quite up to relaying the sound correctly throughout the place. Those of us up on the balcony had a hard time hearing the music over the heavy reverb, especially with the audience – like Sunday morning service – singing along to every track Sleeping with Sirens performed, even shouting out every so often possible songs they could play. All in all, it was a generally entertaining show, with the band playfully bantering with audience members and joking that it was the first time they had ever had a beer in a church.
The evening, although it might not have convinced many newcomers, was above all a show for the fans who, after a night and morning camping on the doorsteps in order to get a ticket, left thoroughly satisfied.
Mark Sempill
For further information about Sleeping with Sirens and future events visit here.
Watch the video for Go Go Go here: