Culture
Theatre
<!— One of actual post titles —> The Entertainer at the Garrick Theatre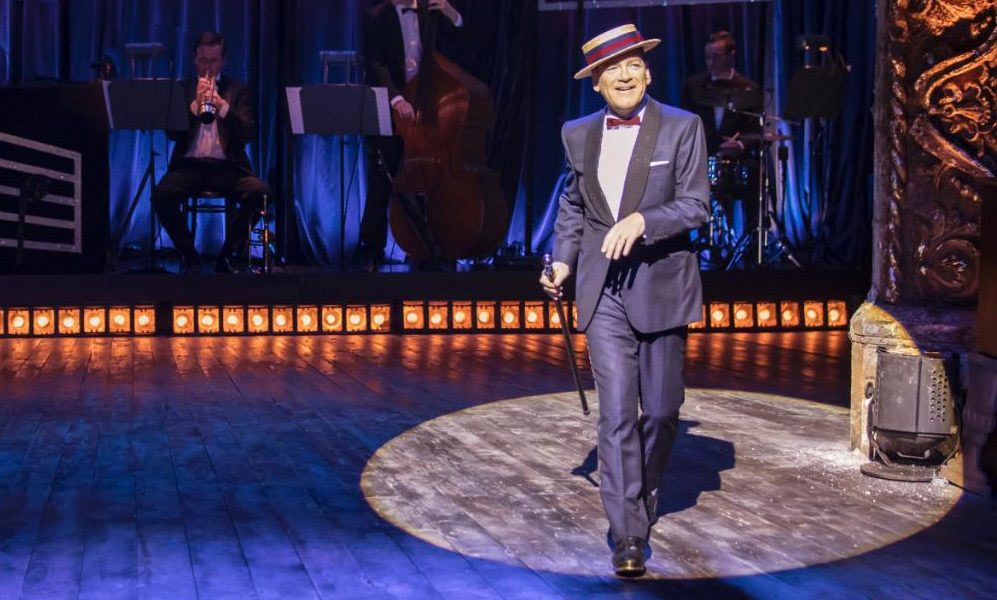 Alone on the stage, Branagh tap dances lit by a white spotlight which obscures everything else from view. He does not put a foot out of place and, in these few moments, reveals himself as  one of the first-class entertainers of the century, dancing in Olivier's footsteps. It may not be the best play on at the moment but Branagh is perhaps the most talented performer on the stage.
As the lights brighten, the 1950s set emerges and becomes a vision from a past era, with no sound other than the rhythmic tapping of Branagh's feet. But far from being lost in the past, the play strikes a modern chord with many of the topics raised relating to current issues in Britain: using force in the Middle East is discussed, Frank Rice (Jonah Hauer-King) vocalises the malcontent of the youth and old Billy Rice (Gawn Grainger) provides a xenophobic perspective on current affairs, claiming that England has become a "bloody farmyard". Family arguments flow smoothly into musical numbers and self-deprecating stand-up acts, as Christopher Oram's set merges the world of entertainment with the Rice family home, the shabby music hall becoming a backdrop for  both.
Set in 1956, the play focuses on the life of struggling entertainer Archie Rice (Kenneth Branagh) who refuses to give up on the music halls that have been central to the lives of him and his father. As the once great British institution of the music halls falls, so too does the British Empire itself. Archie cannot leave his work behind and, incapable of slowing down, spirals towards a nervous breakdown.   Perhaps one criticism of Branagh is that he is almost too competent as an entertainer, and it seems almost incomprehensible that his character should be a failing down-and-out. Having said this, he is utterly watchable. Gawn Grainger's performance is one of the best: perfectly capturing the grumbles of a disillusioned old man, who views the world through closed-minded Edwardian eyes. As Archie's wife Phoebe, Greta Scacchi conveys a mix of pathos and  well-intended ignorance. Unfortunately, Sophie McShera is somewhat one dimensional as the idealistic Jean Rice.
Rob Ashford  directs some beautifully staged sequences. Rather than labouring with symbols, or drawing out the gritty and crumbling music hall and riffs caused by the Suez crisis, at one point the silhouette of a soldier overlays the giant tapestry of Britannia, shooting down shadowy planes as Branagh sings. There is such poignancy and poetry in these sequences that while the music halls have gone it feels as though nothing can destroy the power of entertainment. It is a fitting final play for his year-long tenure at the Garrick and, as with the all of his plays, it is both absorbing and visually impressive.
Georgie Cowan-Turner
The Entertainer is at the Garrick Theatre from 20th August until 12th November 2016, for further information or to book visit here.
Watch the trailer for The Entertainer here: