Culture
Music
Live music
<!— One of actual post titles —> Lonely the Brave and Tall Ships at the Electric Ballroom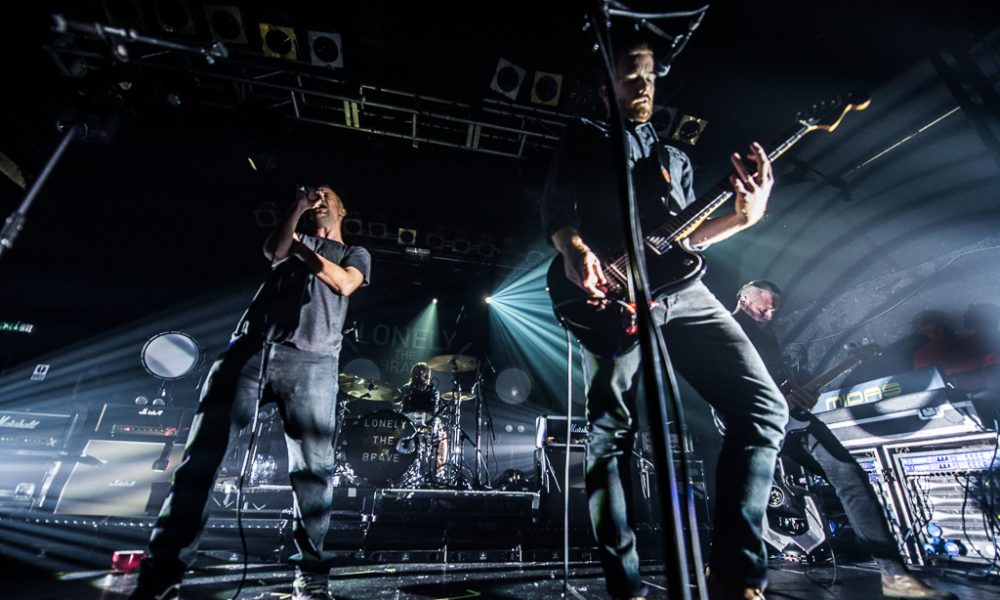 Starting off the night with a loud bang, Nirvana-donning experimental band Tall Ships opened up Lonely the Brave's gig at North London's acclaimed Electric Ballroom.
Just like the alternative hub that Camden is, the Brighton-based quartet were nothing but ordinary. From lead singer Ric Phethean's dirty blonde locks and Kurt Cobain-resembling eccentric demeanour, to Grohl-style bearded keyboardist and the band's unpredictable yet mathematical compositions, Tall Ships captivated the venue. But scratching guitar strings and throwing instruments around isn't their only talent. Coming out with their second album, Impressions, they made sure the audience were treated with a rendition of Home and Meditations on Loss, a promising look on the progressive rock group's future.  
Recharged with beer and high with anticipation, the crowd's energy was impeccable as Lonely the Brave kicked off their set with Black Mire from their tour album, Things Will Matter. The band hailing from Cambridge may have been dressed in black from head-to-toe, but they were nothing less than impactful and eye-catching. Playing call and response with the audience right off the bat, it wasn't long before all walls were down and the crowd was completely immersed in the music. Whether it was the balding older lads or the teens with their flannels and beanies, there was not one still body in the room.
A melange of both angry and feel-good music, tall and mysteriously handsome David Jakes belted out one flawless note to another, sending shivers through the enticed crowd. From heart-stopping drum beats and head-banging guitar riffs in Victory Line and The Blue, The Green on their The Day's War record, to lighter-waving tracks such as Diamond Days, it was a non-stop enthralling show. Despite feeling ill, Jakes continued to showcase admirable passion, taking sips of tea in between faultless high notes and contagious head-banging.
Just like the unquestionable chemistry and vigour pouring out from the stage, the public was one big mess of vivacity, coming together over their love for the band. In spite of the out of control (and slightly violent) mosh pit, the fans' harmonious singing and free-spirited attitude had Lonely the Brave grinning from ear to ear.  
Ending this Thursday night off on a memorable note, the alternative rock group performed powerful tracks Call of Horses and Black Saucers. Overflowing with emotion and honesty, the songs' lyrics, beautiful guitar melodies and slower drum beats weighed heavy on the Electric Ballroom. Raw, uplifting and dynamic, both Lonely the Brave and Tall Ships made Camden proud with what it does best: high-intensity, good music.
Naomi Schanen
Photos: Nick Bennett

For further information about Lonely the Brave visit here, for Tall Ships here.
Watch the video for Black Mire here:
Watch the video for T=0 here: