London Film Festival 2016
<!— One of actual post titles —> Before the Flood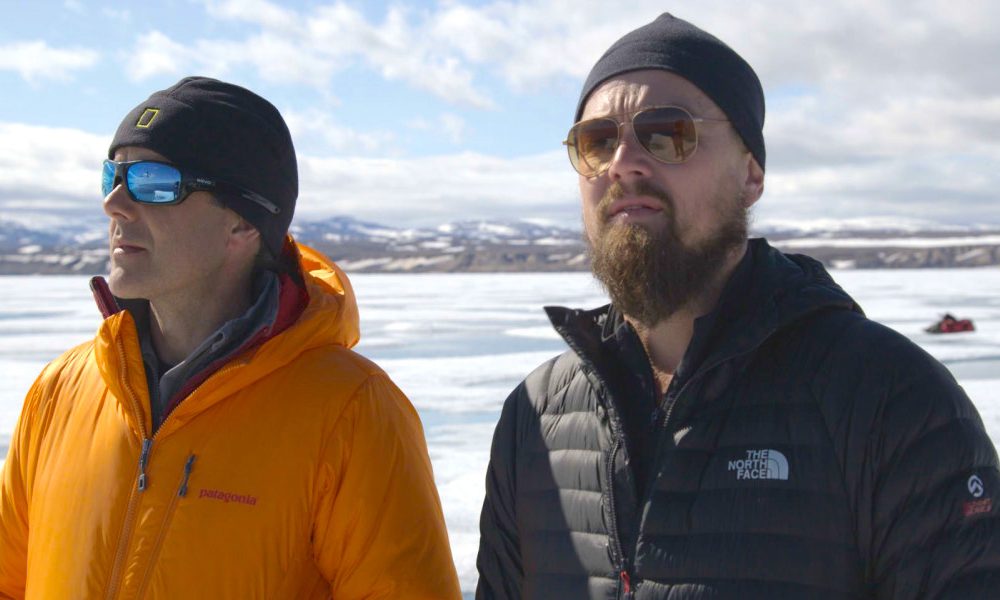 The most crucial issue of our time, the climate crisis, is addressed in Leonardo DiCaprio's remarkable, groundbreaking documentary Before the Flood. A very significant film, it will hopefully help to serve as a wake-up call to those who are influenced by financially motivated climate change deniers, those who hide their heads in the sand about the issue and the uniformed.
For years a passionate advocate for the health of our planet and combating global warming, DiCaprio was appointed "messenger of peace" by the United Nations in 2014. His dedication to the subject and the extensive research he has undertaken undeniably qualifies him as a spokesman for this issue. DiCaprio's popularity also undoubtedly helps to attract attention to this urgent matter.
Directed by Oscar winner Fisher Stevens, Before the Flood chronicles DiCaprio's travels around the world and his discussions with environmental experts, scientists, politicians, an astronaut, President Obama and the Pope. They present the frightening realities of the destruction our fossil fuel economy has unleashed on our precious earth. Massive amounts of ice in the North Pole and Greenland are melting and ocean levels are rising so extensively that Miami's streets are flooding on sunny days and areas of developing countries are forced to migrate because encroaching seas have rendered their lands unlivable. Pollution in China is so severe most of the inhabitants wear face masks to endure the unbreathable air. Coral reefs are decimated with fish populations drastically reduced, and rain forests are being deliberately and systematically destroyed by fires to promote the financial gain of corporations manufacturing palm oil.
The reassuring message of this movie is that we can still stop the worst of our planet's erosion if we act now. Solar and wind energy are economical energy sources, produced and used with increasing frequency. Global cooperation at the 2015 Paris Summit was a major step forward in the fight to save our environment. But there is much more to be done. The piece is a message to the population: it is up to us to pressure politicians and to change our habits.
A concise, well-crafted documentary with excellent direction and cinematography, Before the Flood is vitally important and will hopefully inform and inspire action to rescue our beautiful earth.
Catherine Sedgwick

Before the Flood does not have a UK release date yet.
For further information about the 60th London Film Festival visit here.
Read more reviews from the festival here.
Watch an interview with Leonardo DiCaprio and Fisher Stevens here:
Watch the trailer for Before the Flood here: