Culture
Cinema
Movie reviews
<!— One of actual post titles —> Crash and Burn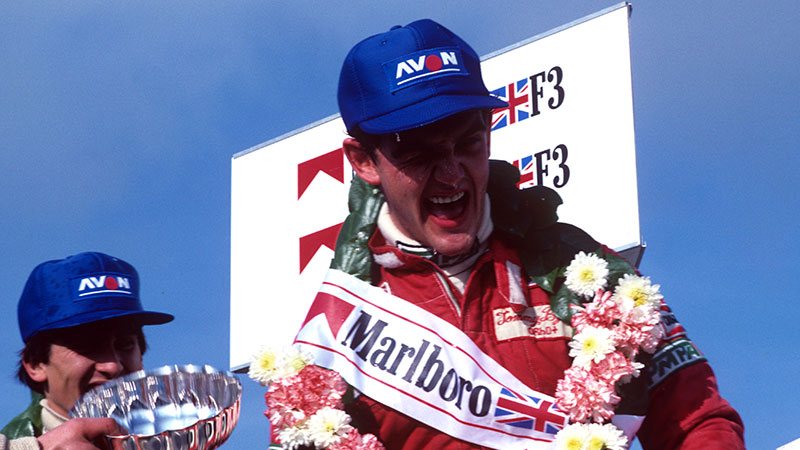 This is the story of Irishman Tommy Byrne, "the greatest racing driver you've never seen".
Crash and Burn is a fascinating documentary about the rise and fall of a supremely talented racing driver who many describe as up there with, and arguably better than, the greats like Ayrton Senna, Niki Lauder and Michael Schumacher.
The film follows Byrne as he revisits his driving career from start to untimely finish. It highlights the extreme elitism within the sport, which goes to show just how extraordinary the penniless Irishman was to make it as far as he did.
This documentary is a must-see for any motor racing fan. To watch the fantastic speed in which Byrne ripped up the tracks, earning title after title, is incredible. Always one step ahead of Senna, winning everything before he did.
The story is told brilliantly well. From start to finish Crash and Burn is gripping and engaging. This is at least in part thanks to Tommy Byrne himself who, in his older age, seems to have mellowed out and comes across as very likeable. But also, the way the film intersperses clips of interesting interviews with scenes of speed and records and amazing feats of driving makes for a story that can't be turned away from.
Director Seán Ó Cualáin, veteran of a number of documentaries, and the less experienced writer/producer David Burke have done a wonderful job telling this tale: their future features will surely be much anticipated.
For anyone completely uninterested in motor sport, it is unlikely that this is a film for them. Though, there are certainly elements beyond the driving: Byrne's ambition, his grit, his lifestyle and the attitudes (his and that of the elitist sport itself) that ultimately lost him his place among the legends of F1.
A superb documentary that tells an incredible story, Crash and Burn is a brilliant watch.
Jim Compton-Hall
Crash and Burn is released nationwide on 30th December 2016.
Watch the trailer for Crash & Burn here: