Culture
Theatre
<!— One of actual post titles —> In the Depths of Dead Love at the Print Room at the Coronet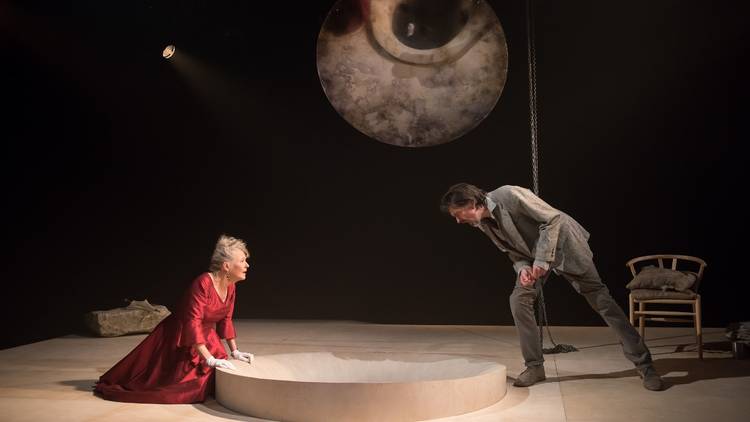 This Print Room has dubbed this season as its "most ambitious yet", and they have indeed managed to get the whole industry talking about their latest production, albeit for the wrong reasons. In the Depths of Dead Love by Howard Barker has sparked heated criticism for casting Caucasian actors in a play set in Ancient China. A peaceful protest took place outside the venue on the opening night, but the debate continues as the statement issued by The Print Room in defence of the casting choices has only fuelled further controversy.
When the cast was first announced a month ago, a number of professionals expressed disconcertment at the fact that East Asian actors were overlooked. The Print Room responded by declaring that the setting of the fable is a literary allusion meant to signify "not here" and that it was not to be taken literally. Of course, this begs the question as to why it was not set in an imaginary land. There are actually no references to China in the dialogues, the set, the music or costumes, and only the characters' names allude to the geography of the play, so the issue could have easily been avoided.
Debates aside, the piece does feel suspended in time and it is rich with metaphors. The protagonist is an exiled poet who takes on the role of guardian of a bottomless well. People come to him with a small fee so that they may commit suicide in a manner that promises to be relatively gentle. A lady in her late 60s comes daily with the intention of ending her life, but she hesitates every time. When her husband gets involved and asks Chin, the poet, to push her in, the three get caught in a moral crisis that sees love pulling at one end and death beckoning at the other.
While the dark humour of the morbid scenario is effective at times, there is not enough dramatic momentum to keep the action interesting for an hour and a half. In terms of staging, there are some clumsy moments when the characters decide to throw themselves in the well and must simply walk off stage or slowly climb into the hole. Considering the mood, the set could have been more compelling. Aside from a chair, a couple of rocks and the mouth of the well, the space is bare and does not transmit any feeling of unease or impending doom.
Admittedly, there are some interesting concepts and a few moments that engage the audience, but there is no doubt that the most memorable and relevant aspect of the play is the controversy it caused rather than its content or delivery.
Mersa Auda
Photo: Hugo Glendinning
In the Depths of Dead Love is at the Print Room at the Coronet from 19th January until 11th February 2017, for further information or to book visit here.
Watch the trailer for In the Depths of Love here: