Culture
Music
Live music
<!— One of actual post titles —> The xx at Brixton Academy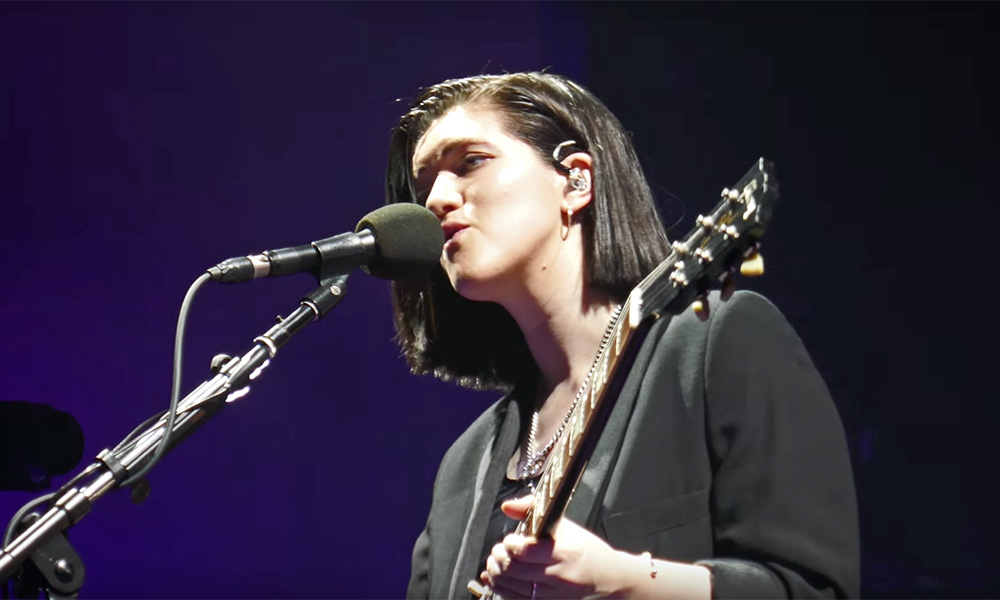 Following a four-year wait, during which we enjoyed Jamie xx's solo album In Colour, Romy Madley Croft, Oliver Sim and Jamie Smith were finally back in their "hometown" to kick off seven sold-out concerts at Brixton Academy. Last night, after Sampha and DJ Joy Orbison's electrifying opening performances, the impressive dancefloor mirror-effect stage lit up in a bright silver colour to welcome the cult indie band. A glorious applause from the packed audience ignited a magnetic atmosphere.
Introducing the gig with Say Something Loving, the three-piece seemed amazed and struck by the galvanised standing ovation from the crowd; emotions were running high. They followed up with songs from their latest album I See You, with On Hold being one of the highlights as Croft and Sim united their crystal-clear, deep-velvet voices over their guitars in a captivating harmony, cadenced by the powerful sample of Hall & Oates' I Can't Go for That (No Can Do) played by Smith.
At the height of the concert, Sim emotionally expressed how particularly meaningful the night was to the band, recalling their formation in London and that they wouldn't have played anywhere else other than in Brixton. In a show of mirrors and spectrum-coloured lights, The xx continued performing a mix of old and new hits, including Islands, Brave for You, Infinity and Chained. Halfway through the evening, an exceptional guitar solo from Croft set Brixton on fire.
Coming to the end of the set, the band's salutations were followed by a cheering, high-energy acclamation and they came back for the encore. It was when they played Intro, the most anticipated of their songs, that the evening reached its climax. With its melancholic tone, Angels was the perfect finale.
The symbiosis of vocal harmony, stage presence and xx magnetism made this performance one to remember.
Sophie Gibrat
Photo: MoiLikehome
For further information about The xx and future events visit here.
Watch the video for Say Something Loving here: