Fashion & Lifestyle
News & Features
<!— One of actual post titles —> The best free workouts on YouTube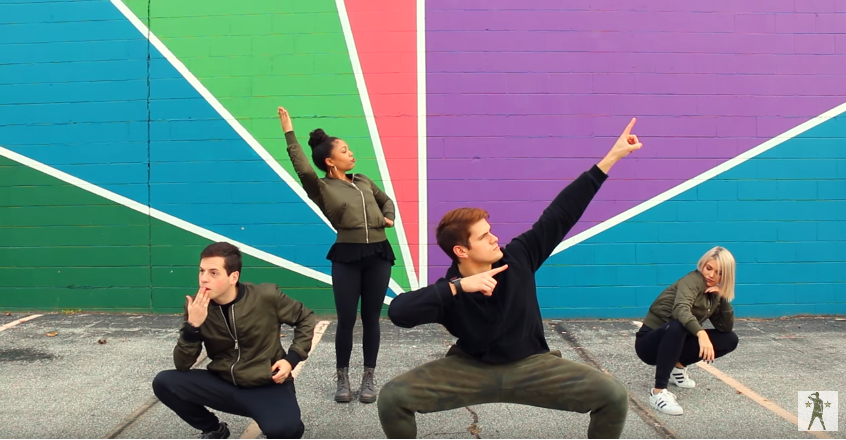 With summer fast approaching, we've searched YouTube to find the best free workouts that will get you feeling confident in that bikini.
Blogilates
The YouTube sensation, Cassey Ho, uploaded her first video in 2009, and at present she has 3,636,373 subscribers. Her workouts are mostly based around pilates, which involves using your own body strength to tone whichever focused area. Cassey typically uploads videos which average around the eight-minute mark and target one specific area, but the video that we're obsessed with is her Ultimate Hot Body Workout which focuses on the parts of the body which girls (and boys) so often love to hate.
Throughout Cassey's videos, she teaches you how to find your own body's core strength to create a better version of you.
Fitness Blender
Daniel and Kelli Segars are the creators behind this channel. The married couple have been in the fitness business since 2000 and their channel has been up since 2009. In case you are still a little concerned, Daniel has a degree in food and nutrition, while Kelli has a degree in psychology and sociology; rest assured these two know what they are talking about.
Their workouts are the most varied: on their website you can select whether you would like a workout with equipment or without, and their videos vary in length so you could go for 10 minutes or 50. The workouts themselves range from HIIT to pilates and pure cardio. On their YouTube channel, they have uploaded over 300 free full-length videos for you to try and enjoy. One of our personal favourites was this one, in which you relied on the use of your own body to tone and tighten your legs and core. 
The Fitness Marshall
The Fitness Marshall has only been around since 2014, but he has achieved a loyal following in that short span of time. The workouts are completely different to your usual HIIT workout, so instead of a full total body workout, these guys walk you through a dance routine. The videos are totally free on YouTube, and Caleb Marshall, who is the Fitness Marshall, will walk you through step by step in this energetic and lively routine. Caleb often has two back up dancers, Bria McCarty and Haley Jordan, who help in case you need someone else to follow. The music used is typically chart music, which makes the whole experience 10x more fun, so if you're bored of doing sit-ups and squats then this is for you.
Our personal favourite is the cardio dance to Rae Sremmurd's Black Beatles. 
GymRa
What tends to be the case for most YouTube channels is that we as viewers invest ourselves in that individual's personality and life. However, with GymRa there isn't just one person, instead it is a collective of people under one umbrella company, all with the aim of wanting to give you an amazing body. On their YouTube channel, playlists are separated by fitness instructor, so hypothetically on Monday you could focus on your lower body with someone called Josephine, but on Wednesday you can work on cardio with Melina. GymRa gives you the flexibility and variety, so you get the best parts of different people.
Our personal favourite total body workout from GymRa would have to be the 35 minute Tone from Head to Toe. It is motivating throughout and puts pressure on the body to tighten and strengthen.
Bodybuilding.com
For those who are looking for more than just lean toning and want a six-pack or strong and defined muscles, then bodybuilding.com is going to be for you. Their YouTube channel doesn't only give you numerous playlists of free workout videos, but there are also videos which go into the science behind losing weight and gaining muscle. They are incredibly informative and factual, and it may re-inspire you to keep up with your fitness journey. There are videos for both men and women, which is great for those who want more of a masculine or feminine look. The only downside is that for many of these workouts you will need equipment, but variations can always be made.
The circuit below is one we personally enjoyed. The moves which we used were demonstrated thoroughly and we didn't feel as though they were too advanced.
 Ella Jackson