Culture
Music
Live music
<!— One of actual post titles —> Beth Ditto at Omeara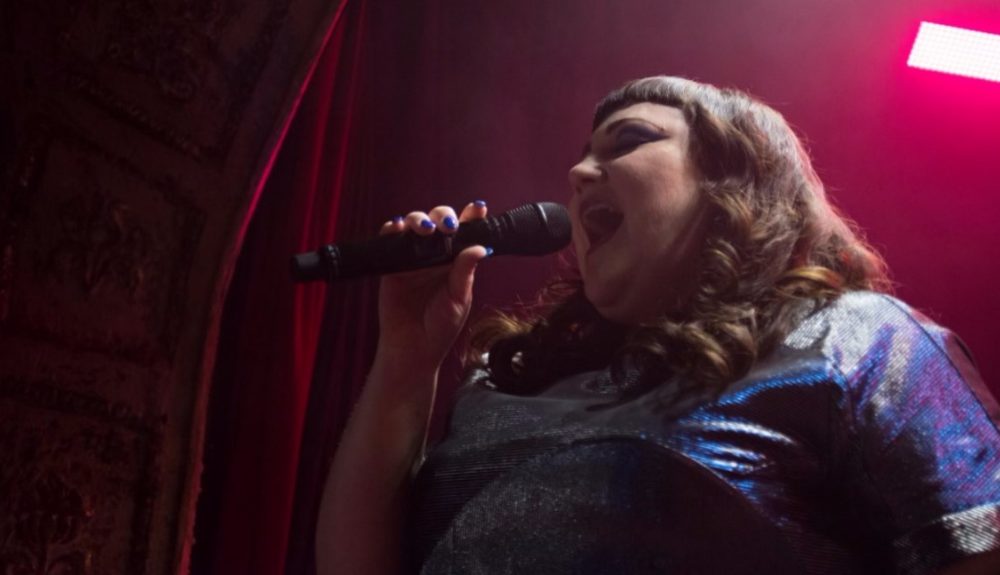 Celebrating the forthcoming release of her first solo album, Fake Sugar, Beth Ditto filled the Omeara with her soulful voice and huge personality. Following the split of Gossip, the singer moved from the band's mix of post-punk revival and indie rock into a much more personal sound: a mix between funk, dance rock, and country music largely inspired by her hometown, Searcy, Arkansas. As soon as she steps onto the stage and slinks into Oh My God, the crowd cheers and the sing-a-long party begins.
Her showmanship is in full force throughout the evening: Ditto is wry, sarcastic, hilarious and charming. As she points to members of the audience, complimenting them, saying "looking for all my buddies", her status as an icon is fully realised, and regardless of the time she spends chatting, she effortlessly breaks into song. Her voice, compelling in all modes, is shown off at every opportunity. Whether she's singing softly or belting out large notes, Ditto always sounds good. The party atmosphere builds throughout her set, and the crowd simultaneously boogie and sing when she starts on I Wrote the Book. Her latest single, Fire, is met with huge cheers, and the concertgoers seem to be celebrating both Ditto's stellar performance and her return to the music scene.
While it's a Tuesday evening, when the former Gossip frontwoman is on stage singing and talking to the audience it really doesn't feel like it. She brings a cool, amiable inclusive atmosphere that's intertwined with her own brand of diva, self-deprecation and sarcastic humour. Throughout her performance, she engages with the band and the crowd alike, and it's easy to see that they all love her. Although the music may be repetitive, and her sense of humour might not be for everyone, Ditto offers a show that's as much about positivity in community as it is about her music.
Jivan Ward
Photos: Sherry Li
For further information about Beth Ditto and future events visit here.
Watch the video for Fire here: