Culture
Music
Live music
<!— One of actual post titles —> Maximo Park at the Royal Festival Hall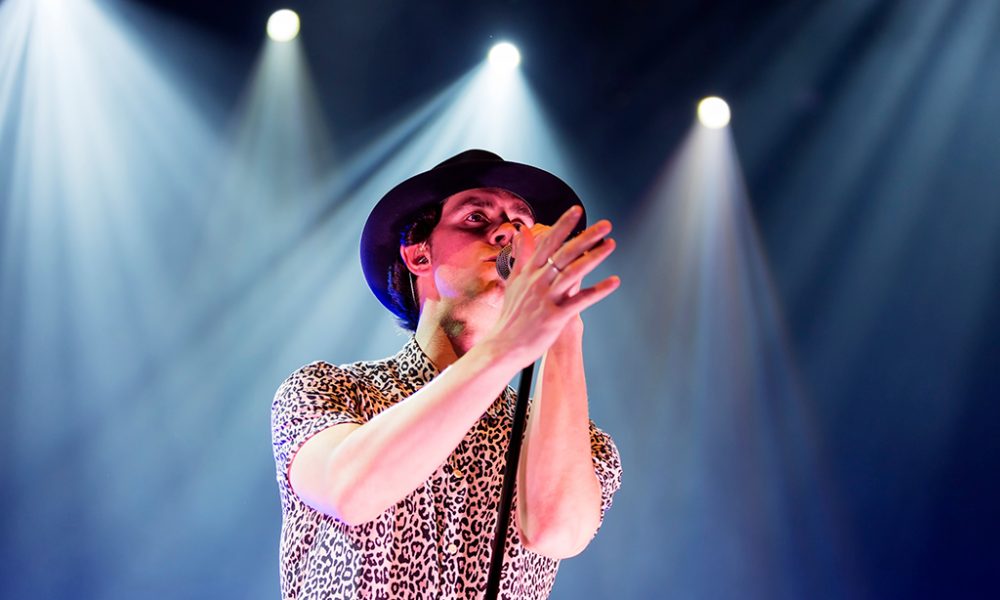 For Maximo Park red is not only the colour of love, but of liberation. In the indie-rock event of the year at the Royal Festival Hall, vivid hues such as amber, lilac and, most prominently, cerulean, emphasise the emotion behind each of their songs. The quirky and impossibly energetic lead singer, Paul Smith, lights up the venue, with each sign of the horns the audience makes punctuating the electrifying cadence the band produces. Most of the spectators are more than overjoyed to witness the event; in fact, one such member is so excited that he exclaims "Maximo Park is the only thing keeping indie music alive", and after the final encore, he leads the crowd in chanting the group's name.
Screams, hair flips, and dance moves more akin to a rave overtake the audience. The pulsating lights are as bright as the bass is loud, and the room's deafening applause sounds each time a song begins and finishes. Each member of the band seems humbled by the masses of fans screaming the lyrics to their tracks, and a "Thank you very much" choruses from Smith's mouth after nearly every tune in a manner that reminds the concertgoers of his "real-life" side.
Smith's voice, which stands out in every song, is easily that of a contemporary Beatle, as evidenced in What Did We Do to You to Deserve This?, which is a perfect opener, pumping up the audience for the great night to come and getting everybody on their feet. The band members are eccentric dancers, losing themselves in the beat of their own music, especially in Leave This Island, where the frontman beats his fist to the beat of the drum fills and plays air guitar over remarkable musician – and John Lennon impersonator – Duncan Lloyd. A fan favourite, Work and Then Wait, is introduced as a "stompy song" about "not being put in one's place", and has powerful, politically relevant lyrics such as "You attack the vulnerable/ They'd better get out of your way".
Another crowd pleaser is The Coast Is Always Changing, which may be the most accurate tune about London ever penned, with wistful, distantly sad, reminiscent lyrics that tellingly reflect the never-constant atmosphere of the capital.
After a three-track encore, the band exits, the flickering lights stall, and the noise returns to bearable levels, but the feeling of being part of something bigger, of belonging to one crowd, has not yet fleeted. "We are Maximo Park," cries Smith after the finale, connecting the audience together unquestionably with a single sentence. He has a way with words.
Laura Boyle
Photos: Guifre de Peray
For further information about Maximo Park and future events visit here.
Watch the video for What Did We Do to You to Deserve This here: