Culture
Cinema
Movie reviews
<!— One of actual post titles —> The Red Turtle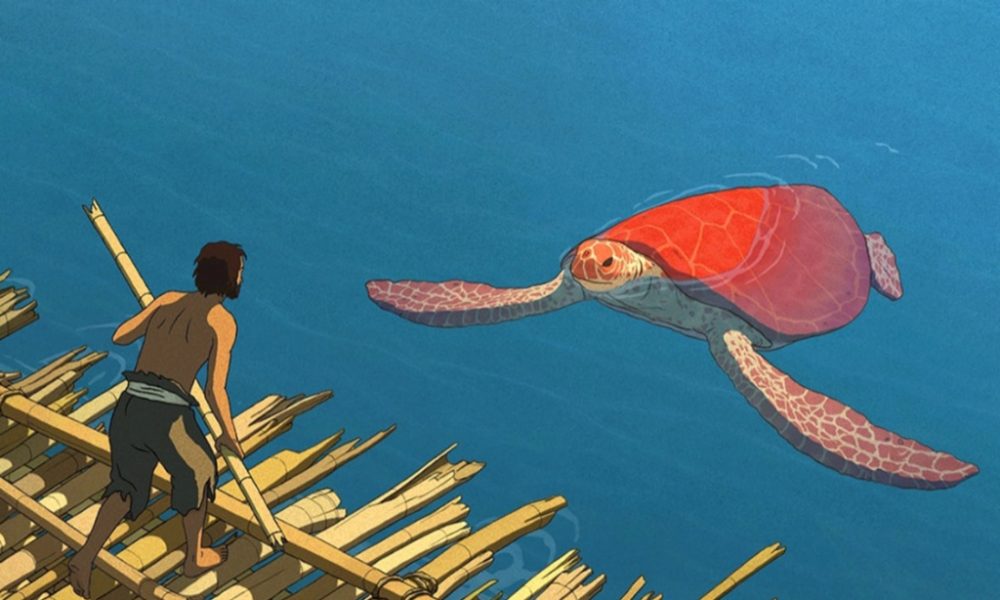 Directed by Michaël Dudok de Wit, The Red Turtle tells a simplistic tale layered with analogy and symbolism. The story follows a shipwrecked man as he is stranded on a tropical island and meets a giant red turtle. This co-production between Wild Bunch and Studio Ghibli is an animated experiment in the avant-garde, and is a real experience to watch.
The power of the film is found in its visual and sonic prowess. Aside from a few shouts like "Help!" and "Hey!" there is absolutely no dialogue. Characters communicate through gestures and stares, not in ham-handed or overstated ways, but their silence is utilised to deify the narrative intention of the silence between them. Although the characters don't talk, the island does. The movie theatre is filled with the natural sounds of waves, birds and tropical storms, which really transports the viewer. There's also a gorgeous soundtrack composed by Laurent Perez del Mar that's subtle and evocative. As one would expect from a film affiliated with Studio Ghibli, the animation is superb. Sometimes stills could be confused for pictures, save for the small jostle of leaves or waves, and the style is incredibly realistic, aside from the strangely simplistic faces of the characters. The island is beach, bamboo forest and giant rock, but with the masterful animation it becomes a home to both the shipwrecked man and the viewer.
Sometimes the overbearing silence and slow plodding plot provide an uncomfortable viewing experience; it is hard to stay focused at points. While the visuals are beautiful, they give us nothing too exciting or overly interesting, especially in comparison to other contemporary animations or Studio Ghibli films and the storytelling ability of the images is stunted by the lack of narrative. With the ability to infer so much information in a couple of frames, unfortunately The Red Turtle's message is lost and convoluted, and it's meaning is subdued in its own ambiguity. However, as a visually stunning meditation on the human experience, this is a movie that's definitely worth watching, especially for those into avant-garde, slow-burning animation.
Jivan Ward
The Red Turtle is released nationwide on 26th May 2017.
Watch the trailer for The Red Turtle here: