Cannes Film Festival 2017
<!— One of actual post titles —> Frost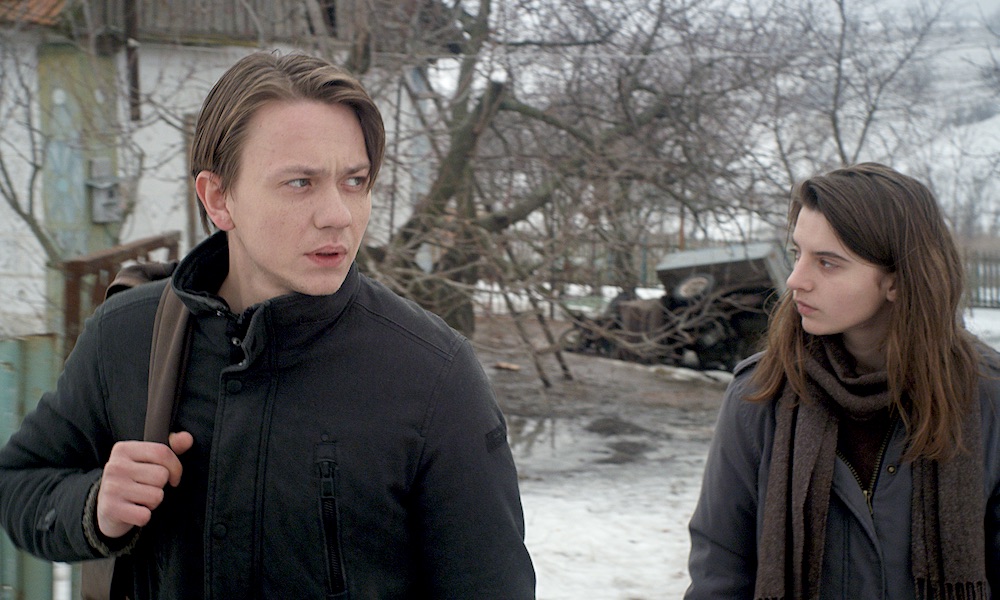 What starts as a fascinating treatise on dislocation and transient identities in the 21st century soon descends into a rather tedious war docu-drama in Frost, which has an unfortunate case of misplaced priorities.
Mantas Janciauskas plays Rokas, who is, at first, given little more identity than his ownership of a van and willingness to bring aid supplies into Ukraine. This is no easy task – the conflict in Ukraine, which has been described as both a civil war and a Russian invasion, makes his intended location very dangerous indeed. But watching videos of the territory engulfed in flames gives him some degree of confidence, and he persuades his odd, wispy girlfriend Inga (Lyja Maknaviciute) to accompany him.
These opening stretches are a highlight, as director Sharunas Bartas nicely captures the busy loneliness of the urban sprawl. Highways glide by, moving from the pale grey cloudscapes of day to the florescent orange glow of night. A captivating sequence follows an unknown woman in a parka through snowy Kiev, in which beautiful landscape photography accompanies our instinctive empathy for lost human beings.
Yet while extended scenes in a hotel keep with the film's interest in humans forever on the move, unmoored from their homes, the rest of Frost just feels extended. There's perhaps some parallel to be made with the victims of the war, whose sense of existential crisis is made worthier by the actual presence of fatal threat. But by communicating this through a series of lengthy conversations, such as with soldiers near the front lines, Bartas makes blunt and didactic what had otherwise captured the imagination in its elemental simplicity. It's also so long that, by the time a visceral wartime conclusion rears its head, most of your patience and goodwill to this film will have been squandered.
Sam Gray
Frost does not have a UK release date yet.
Read more of our reviews and interviews from the festival here.
For further information about Cannes Film Festival 2017 visit here.
Watch three clips from Frost here: