Cannes Film Festival 2017
<!— One of actual post titles —> Happy End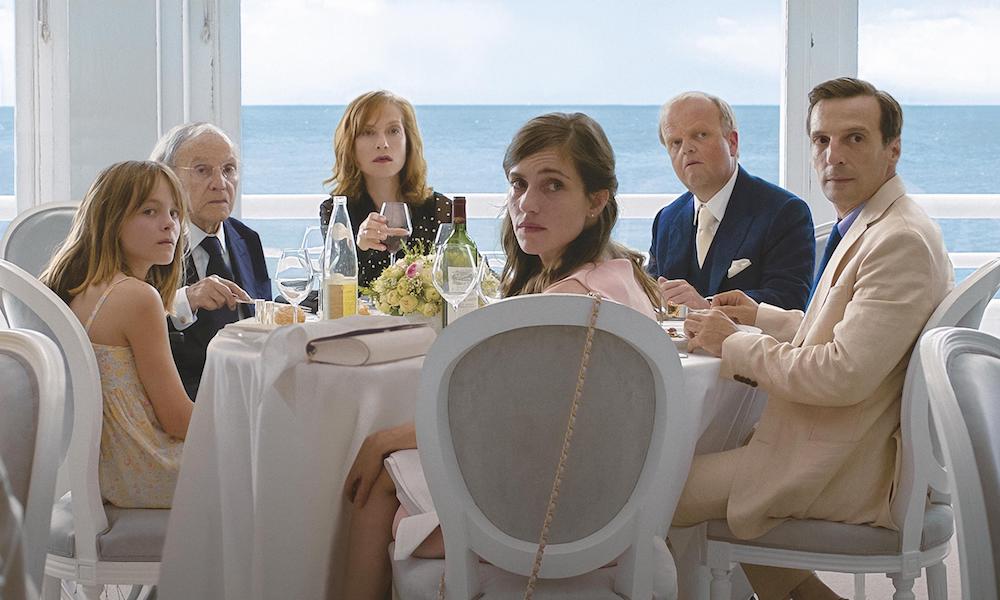 Is Michael Haneke making fun of himself or us with Happy End? The maestro of misery was arguably the defining filmmaker of the noughties, establishing a formal and moralistic style that has influenced plenty of filmmakers since. But while Amour was a powerful, heartbreaking departure from his usual theme of humiliating the middle-class, Happy End sees the man back to his old tricks, presenting another one of his culpable rich families who tactically ignore anything outside their worldview. And while the director hasn't entirely lost his touch, there's something a little too familiar about this tale – which may or may not be intentional.
Beginning from the perspective of a sadistic Snapchat user who spies on their relatives and poisons their hamster, Haneke drops us in to a family who manage a construction company, whose names and identities take a while to figure out. Isabelle Huppert is Anne, the matriarch, while Mathieu Kassovitz is her brother Thomas, Franz Rogowski her disillusioned son Pierre, and Jean-Louis Trintignant plays her father, George, echoing their relationship in Amour. At first, any sense of plot is maddeningly opaque. An accident happens at one of the family-owned building sites; two people exchange kinky messages over Facebook; and a little girl, Eve (Fantine Harduin), joins the family after her mother is poisoned. She becomes the point of focus in this scattershot soap opera, which is set in Calais but (intentionally) only mentions the refugee crisis a few times.
The interlocking narrative of Code Unknown, the kinkiness of The Piano Teacher, the video technology of Caché and Benny's Video, the evil kids of The White Ribbon – they're all represented here, however briefly, in a way that seems like a computer-generated cinema of misery. But there is a sense of the self-awareness that existed in Funny Games, not to mention some surprising humour. At one point, George drily suggests that his hairdresser supply him a pistol to kill himself, and adds "a shotgun would work too". There's a surprisingly powerful use of Sia's Chandelier, and a few scenes towards the end represent Haneke at his best, including the poster-worthy ending that was promised. (The title is not so much ironic as unintelligible.)
But that's not quite enough for this to transcends the label of "Haneke's Greatest Hits", and feel like a parody of the sensibility the man helped to establish. And here's a theory: maybe the German director is so sick of us ignoring the lessons of his films, and making the same mistakes, that he's decided to remake them, over and over, until we listen. Perhaps it's the fate we deserve.
Sam Gray
Happy End does not have a UK release date yet.
Read more of our reviews and interviews from the festival here.
For further information about Cannes Film Festival 2017 visit here.
Watch three clips from Happy End here: