Culture
Music
Live music
<!— One of actual post titles —> Andrew McMahon in the Wilderness at Bush Hall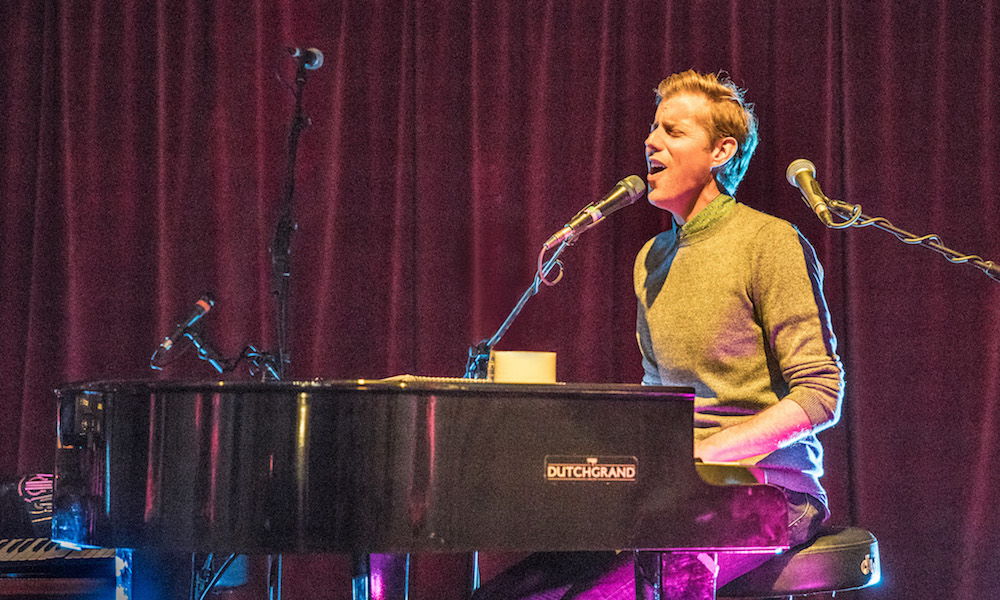 Known for his punk-rock days with Something Corporate and Jack's Mannequin, Andrew McMahon made a clean slate return in 2014 with his solo project, Andrew McMahon in the Wilderness. Promoting the release of his latest album, Zombies on Broadway, the singer-songwriter took to Bush Hall for an intimate two-man gig in this ornately decorated, antique English dance venue. 
In some of his larger concerts McMahon has taken to crowd surfing in giant rubber ducks. For this show, however, the focus seems more on the music and his personal story than anything else. At the start, the American artist jokes that we might hate him for all the talking he will be doing between songs. In truth, it would be difficult to do so. His boyish charm exudes at every stage, and for his new and older fans it's a service to be given insight into the man behind the music, particularly the personal strife he has overcome with his cancer diagnosis and how his life has changed as a parent. It's personal, intimate, and brings a genuine quality to his otherwise perhaps formulaic tracks within the new record.
Before the singer begins his musical journey through his years as a performer, he makes a touching tribute to the Manchester tragedy: "It's a f****** travesty. But nights like these are the perfect antidote." It's an uplifting start to the concert, with an otherwise heavy-hearted backdrop.
Opening with Punk Rock Princess, before moving into the heart-hammering Fire Escape, McMahon jokes with the crowd that he didn't expect them to sing louder for his new songs. Perhaps this is the nature of the latest album's peppier tones. Zombies on Broadway overflows with catchy hooks, and contemporary production, from sleek digital programming to airy synthesizers. What's missing in this gig, though, is some element of a bass line.
Highlights of the night include a rousing throwback to the Something Corporate single I Woke Up in a Car, and emotional renditions of the popular Jack's Mannequin tracks Dark Blue and Swim. Stand-outs from his solo project have to be Walking in My Sleep, High Dive, Shot Out of a Cannon and Canyon Moon. Ending the evening with his highly anticipated chart topper, Cecilia and the Satellite, McMahon proves he's still got plenty to give.
Alexander Corona
Photos: Filippo L'Astorina
For further information about Andrew McMahon and future events visit here.
Watch Dark Blue's exclusive peformance:
Watch the video for Fire Escape here: