Culture
Cinema
Movie reviews
<!— One of actual post titles —> Chubby Funny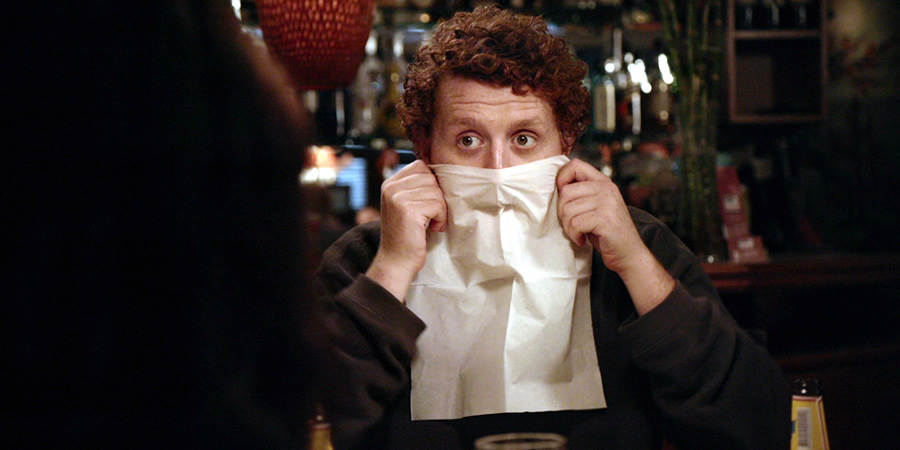 Chubby Funny follows Oscar (Harry Michell) and Charlie (Augustus Prew), two friends and university graduates, as they begin their new life in London. Both aspiring actors, they have given themselves one year to make it big, although their agent Susan (Alice Lowe) predicts that Charlie has the leading man material Oscar lacks. When, as predicted, Charlie lands a prestigious leading stage role, a rift grows between them, launching Oscar into a spiral of discontentment about his life.
Written, directed by and starring talented upstart Michell, Chubby Funny is an accomplished and reflective essay on millennial disillusionment. Oscar is a directionless graduate, stranded in zone 4 sharing a small double bed with his flatmate. Lumped in with the children at Christmas and belittled by his shrill-voiced stepmother, he bemoans the lot that life has given him, and the realisation that he is not as special as his sheltered middle-class upbringing had him believe. A soundtrack of ironically dramatic classical music charts the friends' romantic misadventures, and lends a polished feel to the cramped spaces they are forced to occupy. The movie is humorous without slapstick, and melancholy without being dramatic.
Supporting roles are occupied by a host of familiar names. Asim Chaudhry shines as a sarcastic shopkeeper, alongside a brilliant turn by Isabella Laughland as Oscar's long-suffering friend with benefits. In one of their many wonderfully funny and honest conversations, she points out, "you're a white middle class male, you have nothing to be depressed about". She has a point, and it is a sign of Michel's skill as both star and auteur in making Oscar's predicament both ridiculous and entirely sympathetic. His final assured touch is to end the film not with a big breakthrough for Oscar, such as the starring role of his dreams, but a small progression hinting at an improvement in his attitude. It's not much, but it's spells hope for an undoubtedly lean future. Darkly comic, with a witty and engaging script, Chubby Funny is a film that will strike chords with anyone who has experienced the post-university slump, or who appreciates skilled storytelling and characterisation.
Isabelle Milton
Chubby Funny is released nationwide on 30th June 2017.
Watch the trailer for Chubby Funny here: