Culture
Music
Live music
<!— One of actual post titles —> Kings of Leon and Pixies ignite Hyde Park for British Summer Time Festival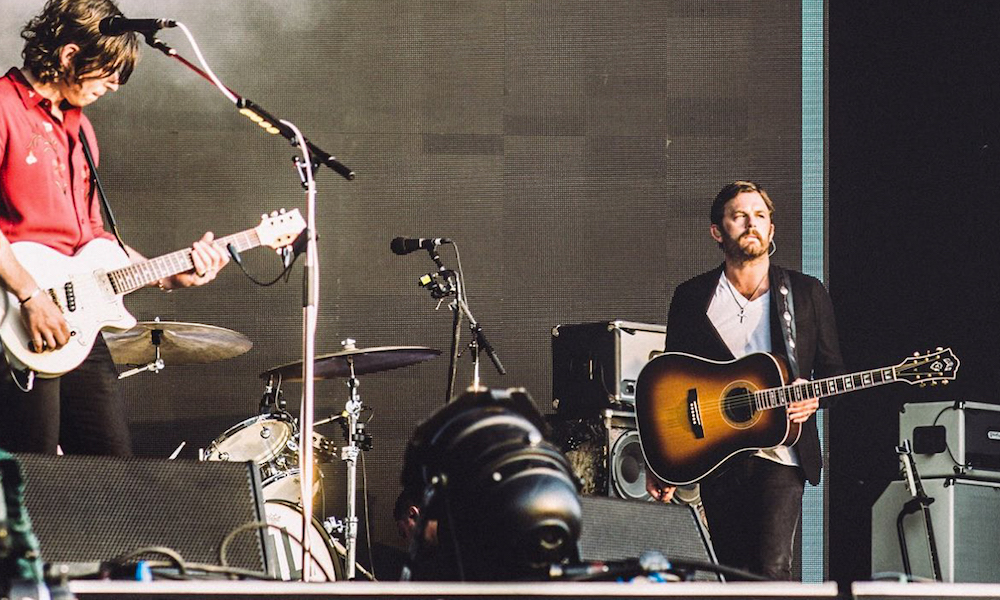 Sizzling under the sun's relentless vigour, a throng almost a mile long of fans were ready to witness rock legends end the day's sweaty festivities in Hyde Park. As the clouds rolled in so did the time for Pixies to charm the Great Oak Stage, and deliver holiday-worthy heat to the crowd in waves of surfer punk- rock.
Weaving the nostalgic with the new, the American four-piece tailored their set list to shortened renditions in order to fit a whopping 21 songs in an hour's slot. As though taking a breath between the tracks would distract them, they performed with seamless execution: lead guitarist Joey Santiago never once dropped his wrist, yielding the muffled drone of his distortion and delay pedals, while singer Black Francis proved his playful screams are not yet deflated – a raw husk matured. Their innovative soft-to-heavy dynamic which spawned their popularity contains as much zest and attitude as it did three decades ago. Impeccably playing the beloved likes of Gouge Away, Here Comes Your Man and Where Is My Mind, and their recently adorned Tenement Song and All I Think About Now from their latest album Head Carriers, it was certain that Pixies are still relevant in today's rock n' roll cosmos – far beyond a nostalgic tag onto a secured seat in the league of rock royalty.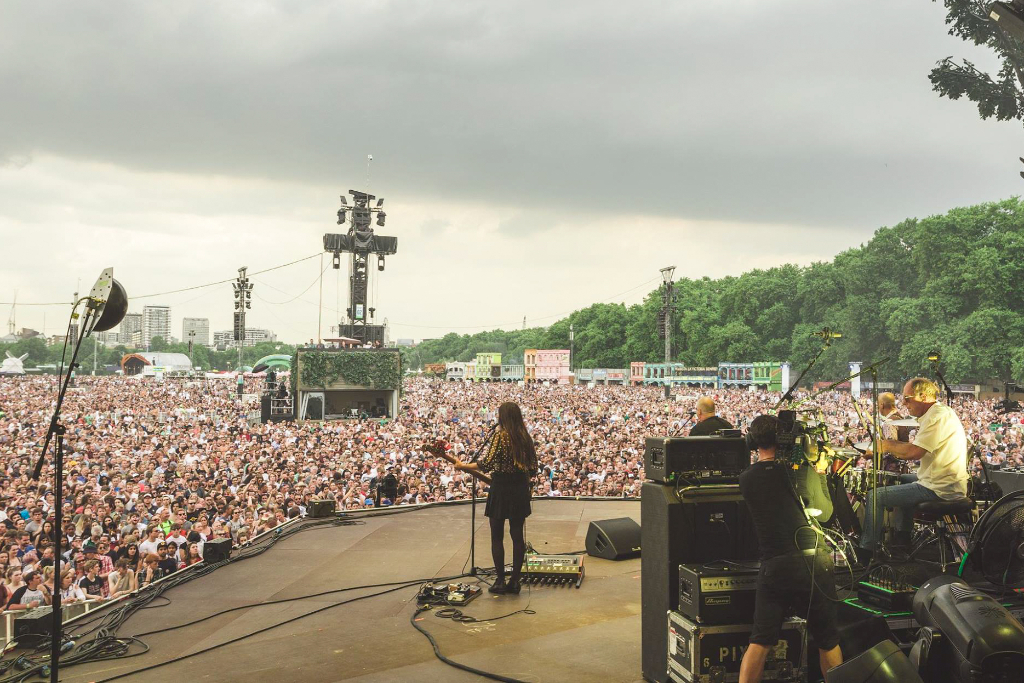 Theatrical red curtains finally lifted, Kings of Leon erupted the festival with the twangy boom of Over from their 2016 album Walls. Caleb Followill's smokey vocals introduced the night's final act in an ambiance already so electrifying that brimmed cups had to be put down for safety. Delivering with more oomph than on studio recordings, KOL also entwined their set with the inevitable crowd-stirring singles King of the Rodeo, The Bucket, Milk, On Call and Radioactive with the rip-roar of more recent tracks Supersoaker, Find Me and Reverend.
Thrashing the crisp and catchy with the aesthetically muddy, Matthew Followill's guitar solos failed to bore, while cousin Nathan Followill whammed the drums with extra fillers and a spicy, endearing energy, particularly on Crawl. The seemingly effortless performance witnessed the frontman's consistency to ensure the band's Nashville heritage is still undeniable in their sound with his unfaltering soulful Southern American voice of ragged harmony – a honeyed smoked BBQ of vocals, though at times unheard as KOL fans often soared the park louder than amp could, flying arms and beverages into the air the moment the first tinny or distorted note broke free from Matthew's guitar for the next hit.
Proof of their tenacity to deliver immaculate music without a whiff of wear and tear anchors a hope that the Followill family would in no time soon leave our attention. They closed playing their most celebrated song to date, Sex on Fire, literally igniting Hyde Park's reaction, and Walls' lead single Waste a Moment. A while before most fans would have realised, the sun had tucked itself away, a sign that the two heavyweight rock 'n' roll champions delivered a night to remember.
Shoka Shohani
Photos: Dan Harris (Kings of Leon)/Tom Hancock (Pixies)
For further information and future events visit the Kings of Leon and future events visit here. For further information about Pixies visit their website here. 
Watch the video for Walls here:
Watch the video for Here Comes Your Man here: