Tech, Games & Sport
<!— One of actual post titles —> What are the UK's most popular games in 2018?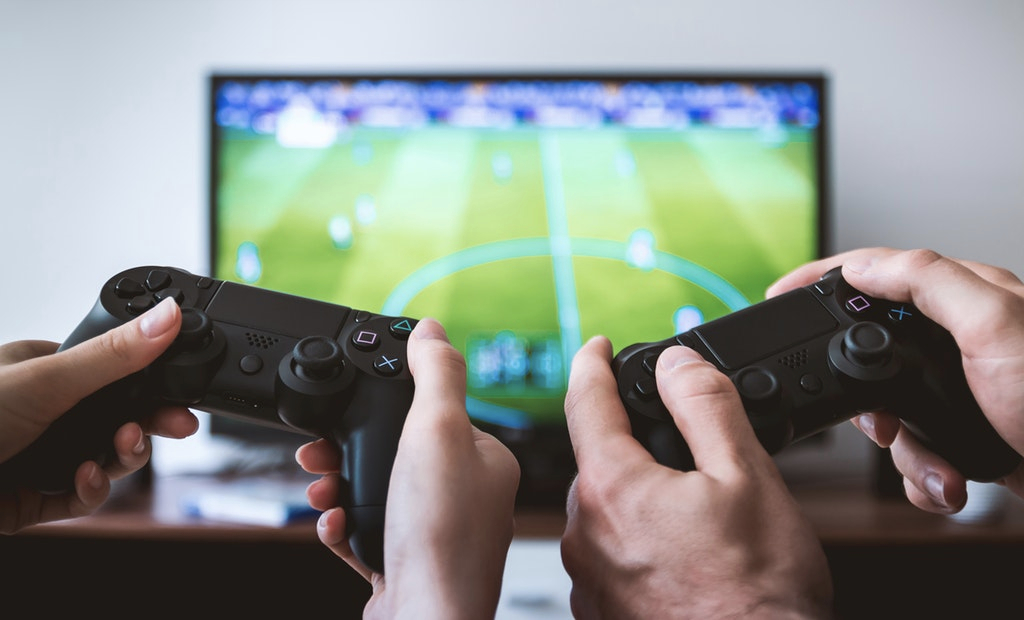 Demand for games in the UK is booming, and as a result, it's no surprise that there are a whole host of popular items for your console that Britain's gamers just can't get enough of. From Fortnite to Words With Friends, there are lots of games that people just love to play. And with plenty of events like gaming roadshows and conventions being held up and down the country, it's possible to see these games in action in an exciting group context as well. This article will explore what the most popular games are in the UK at the moment and help you keep ahead of the gaming world's curve.
Fortnite: Battle Royale
Of course, no discussion of the best games of 2018 would be complete without taking a long look at Fortnite. After all, there's not really another game that can come close to taking the top spot on the list: this multiplayer game is designed to be fun as well as intense. The basic premise is that 100 players are deposited onto an island, and they must battle each other in order to be the one who survives.
But Fortnite's appeal goes beyond mere gaming potential. It's also full of personality: the avatars used by players can do everything from fight on the ground to dance in a humorous and entertaining way, which simply adds to the appeal of the game for those who want to take it a step further. And despite ongoing debates around the addictive qualities of the game, it's clear that it's by far one of the UK's most popular games of the year.
Tom Clancy's Rainbow Six: Siege 
Also popular in the UK is Rainbow Six: Siege, a shootout game that revolves around sieges in a particular location. You're either placed in an attack position for which you have to attempt to breach someone else's area, or you're on the other side looking after a place of your own. Whichever way round you end up, you'll always find yourself having to think carefully before making a move.
Although it's perhaps not as high profile a game as the likes of Fortnite, it's got a dedicated UK fan base – and given that it rewards specific skills like dedication and strategic decisions, it's clear that this is the sort of game that will appeal to those who have a tactics-based mindset. And for those who find games like Rainbow Six: Siege appealing but don't want to play them alone or at home (perhaps because of their brutal nature, for example, or the way they lend themselves to teamwork), it's possible to play games like these at some of the UK's leading gaming conventions like EGX in Birmingham.
Online games 
The UK's console game market may be booming, but it's also clear that British gamers enjoy games that can be played on a tablet or phone as well. Online casino games at Stakers continue to be popular, and this is down in part to developments in live gaming technology. By streaming a real-time game and allowing users to interact actively, the sense of authentic group excitement that a real environment offers is easily replicated.
Words With Friends, meanwhile, has taken the UK (and the wider world) by storm since it was first released, and it's been perhaps one of the most high-profile outputs of Facebook's gaming offerings since Farmville. Designed like a Scrabble game but played with others (either a random competitor or a Facebook friend), it's made with the word-savvy player in mind. Each player receives a number of letters, and they need to position them on a board to fit in with the letters already played. Like Scrabble, placing a word on a certain square can earn you an additional point. Not only is this a great exercise for those who enjoy puzzles, but it's also a sociable activity too – and a way for groups of people who are located in different places to enjoy a game together without having to be in the same place.
Plenty of Brits enjoy playing games of some kind from time to time, and this list is just the tip of the iceberg when it comes to what's hot on the UK scene at the moment. But one thing stands out: from word games that challenge your brain to intense tactical battle games, no matter what sort of games you like to play, there's a popular one out there for you.
The editorial unit