Feature of the week
<!— One of actual post titles —> Five gift ideas for adrenaline junkies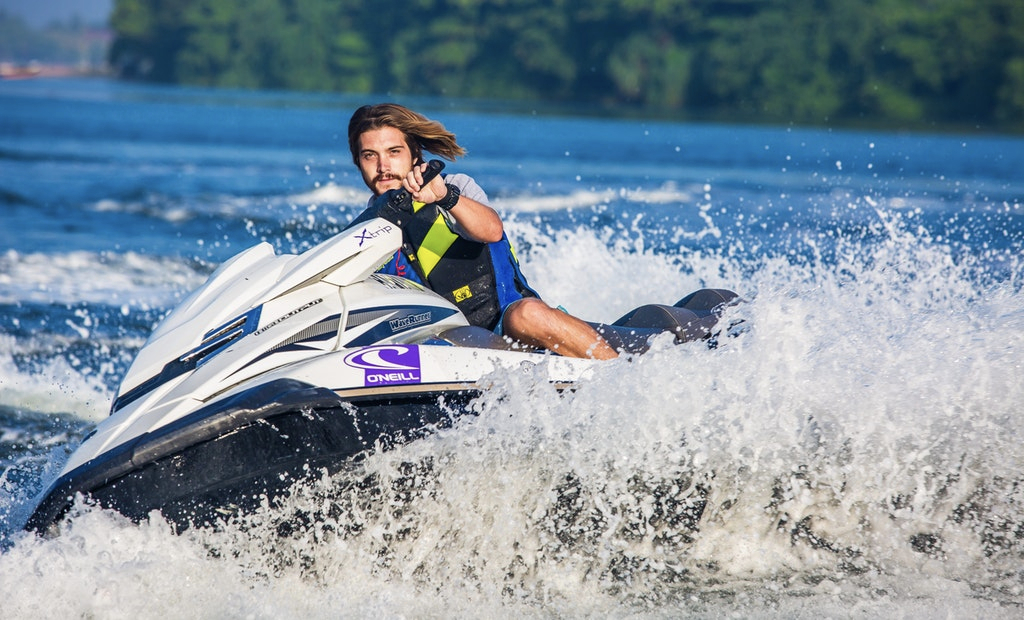 Everyone has at least one adrenaline junkie in their life: you know, the friend or family member who's always seeking out something new and dangerous to participate in.
Of course, when you have an adrenaline junkie in the family, boring gifts for the holidays just won't work. None of them wants a mug or a tee-shirt for a gift. Luckily, there are quite a few gifts for the thrill seeker on your list to keep them happy and active. Read on to find the right one.
Adrenaline junkie accessories  
Do you know a thrill seeker who loves anything to do with motocross, racing, motorcycles and ATVs? Then accessories such as Fox Racing helmets, shirts, folding chairs, and gloves will make the perfect gifts. From racing goggles to youth boots for the young adventurer, they have it all.
Anything to do with water sports
Every self-respecting adrenaline junkie loves anything to do with the water. From paddle boarding to jet skiing and from flyboarding to snorkelling, there is always a gift to give at the water.
Try something like jet ski rentals in West Palm Beach and hitting the water together. Sometimes, for a thrill seeker, spending time with the ones they love is the biggest adrenaline rush of all.
Go ziplining
Ziplining is one of the best experiences you can give a thrill seeker. The idea of hurtling through the air and taking in nature along the way isn't for everyone. So, make sure that your junkie isn't afraid of heights before you give the gift of a ziplining tour.
If they love heights and the thrill of the wind in their face, then book a tour for the two of you and have a great time. Ziplining is a great gift for anyone who is looking for a rush.
Try out bungee jumping
Bungee jumping has often been called the adrenaline junkie gateway drug, meaning that's where the hook for thrill seekers often happens. For a natural high, you can't beat giving a bungee jumping experience to the one you love.
Fair warning, if you decide to jump along with them, you could find yourself becoming a junkie as well, as it's quite addicting.
A thrill-seeking gift certificate 
If you're not quite sure which gift your thrill seeker would like best, try getting them a few different gift certificates to different adrenaline-boosting experiences. Whether it's driving a tank or jumping out of an aeroplane, there are many, many different options for gifts out there for someone who enjoys the thrill and rush of adrenaline these types of activities bring.
A few things to consider first 
When searching for the perfect gift, there are many great ones to choose from. However, you want to be sure that you buy the right thing or give them the right experience. It's important to remember that being an adrenaline junkie doesn't mean your loved one is invincible or that they can do everything.
For example, if your loved one isn't a strong swimmer, then you really don't want to gift them with scuba diving lessons. If they're afraid of heights, then diving out of an aeroplane or ziplining might not be the best choice of gifts. It's best to choose the gift by the type of person your loved one is, that's the safest and best way to go about it.
These are just a few gift ideas. Remember, take your time, choose something unique, and if possible, do it with them. You'll be glad that you did.
The editorial unit