Despite the fact the new millennium started 11 years ago, look hard enough and you will find great songs to get you in the Christmas' spirit. From novelty records to melancholic love songs, here are some of the best Christmas songs of the millennium so far.
1. 'Christmas Time (Don't Let The Bells End)' - The Darkness (2003)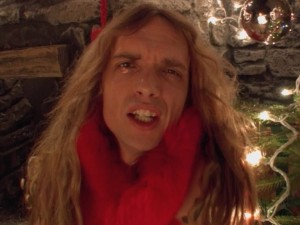 In an age when reality-show winners, covers and charity singles have dominated the Christmas charts, glam rockers The Darkness' 2003 anthem was a throwback to the great Christmas songs of old. With guitar solos sprinkled amidst sleigh bells and shrieking vocals, it is tongue in cheek, naughty and loads of fun, giving it everything one could want from a Christmas Rock record.  The Darkness were also involved in an intriguing battle for the Christmas No. 1 spot with 'Proper Crimbo' (See below) and Gary Jules' cover of 'Mad World'.
Click here to listen to 'Christmas Time (Don't Let The Bells End)'
2. 'Donna and Blitzen' – Badly Drawn Boy (2002)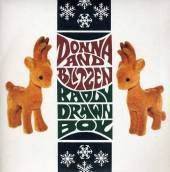 With his incredible talent for producing delicate love songs, it was inevitable that Damon Gough, aka Badly Drawn Boy, would turn his singer song-writing wiles towards Christmas. 'Donna and Blitzen', from the soundtrack to the film About a Boy, showcases Gough's tender use of melodies to create a magical Christmas song.
 Click here to listen to 'Donna and Blitzen'
3. 'Proper Crimbo' – Bo' Selecta (2003)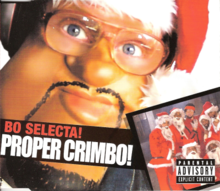 Christmas may be a time for family, giving and goodwill to all men, but it is also a time for novelty records. Arising from Channel 4's hit comedy Bo' Selecta, (a show in which celebrities were lampooned via the medium of rubber masks and poor taste, and where stars from Bob Geldof to Craig from Big Brother queued up to participate), Craig David and his pet kestrel Kes led all in a curious celebration of the bizarreness of celebrity culture in the early 2000s.
Click here to listen to 'Proper Crimbo'
4. 'Never Had A Dream Come True' – S Club 7 (2000)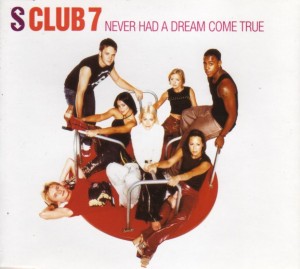 Technically, this song belongs to the previous millennium, a last gasp of the boys and girls bands reliably churning out sugary ballads each year, in time for the school Christmas disco. It also happens to be the best, touching on the conflicting emotions of enduring love after a break up. Sad, poignant but not too taxing, 'Never Had a Dream Come True' is a brilliant festive Pop record.
Click here to listen to 'Never Had A Dream Come True'
5. 'Great Big Sled' – The Killers Featuring Toni Halliday (2006)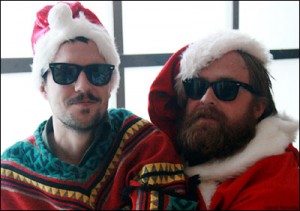 Their brand of feel good Indie Rock made stars of The Killers, and the formula is applied here to a Christmas tune that lifts the spirits and speaks to our inner child. Brandon Flowers' lyrics articulate a feeling some of us only get around this time of year: the desire, for just a short while, to behave as if nothing matters except for having fun.
 Click here to listen to 'A Great Big Sled'
6. 'Christmas Lights' - Coldplay (2010)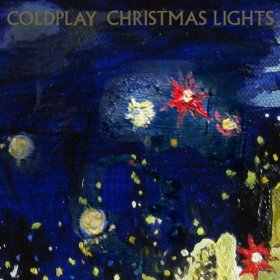 Coldplay's festive effort opens predictably with piano then meanders through various staples of an unhappy Christmas: the needless fight, the regret, the rush to Oxford Street to make amends with a present. The song climaxes with euphoric strings and the hope that, at Christmas, everything will eventually be okay. If you're a fan of Coldplay, then you're sure to love this song of yuletide redemption.
 Click here to listen to 'Christmas Lights'
7. 'When The Thames Froze' – Smith and Burrows (2011)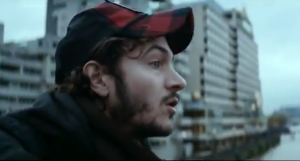 A beautiful hymn to a difficult Christmas in London, this song deeply reflects our times, brooding over the second decade of the century, and why the festive period may not be quite the source of cheer it was once was, for many people.  Yet, it's not all doom and gloom, when they sing "So tell everyone that there's hope in your heart (…) the years go by so fast, let's hope the next beats the last." A message we can all concur with, in these times of austerity.
Click here to listen to 'When The Thames Froze'
8. 'Do They Know It's Christmas?' – Band Aid 20 (2004)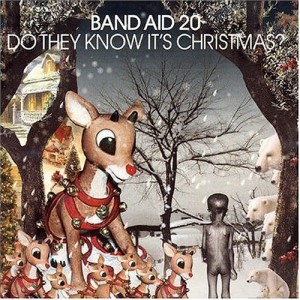 One couldn't really have a top 10 Christmas songs list without the top selling festive record of the millennium.  A cover of the 1984 chart topper, it included artists from Radiohead's Thom Yorke to the Coldplay's Chris Martin, with Damon Albarn cheekily sticking to tea and coffee duties, whilst Bono reprised his famous line from the original. It may not have been original but when Rock and Pop's royalties got together to raise funds for those caught in the famine in Darfur, the world listened.
 Click here to listen to 'Do They Know It's Christmas?'
9. 'The Christmas Song' – The Raveonettes (2003)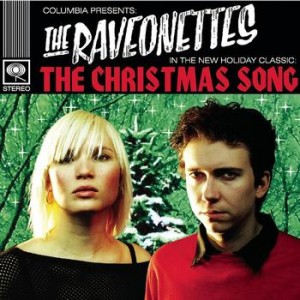 Hauntingly beautiful, yet strangely perky, the Danish duo's Christmas song really captures the contrasting emotions of the season: the sense of wonder, a hint of sadness at another year passed, and wanting time to last forever. With electric guitar and vocals tingling over a strong drumbeat, 'The Christmas Song' pulls off the rare trick of combining the more thoughtful side of the season with its sense of excitement and fun.
 Click here to listen to 'Christmas Song'
10. 'All I Want For Christmas' – The Yeah Yeah Yeahs (2008)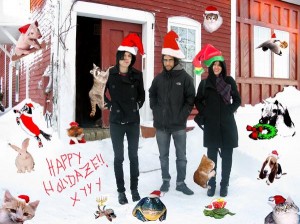 One tends to associate Karen O and her band with festival busting Indie anthems but 'All I Want For Christmas' (not to be confused with Mariah Carey's similarly named song) is a charming little Christmas tune and it's hard not to feel a warm glow as she sings "All I want for Christmas is for you to be near, to warm me up with kisses and cheer". Definitely one for cuddling up together on those long December nights.
 Click here to listen to 'All I Want For Christmas'
Mark Worgan