Culture
Music
Live music
<!— One of actual post titles —> Smith & Burrows beckon Christmas at the Union Chapel | Live music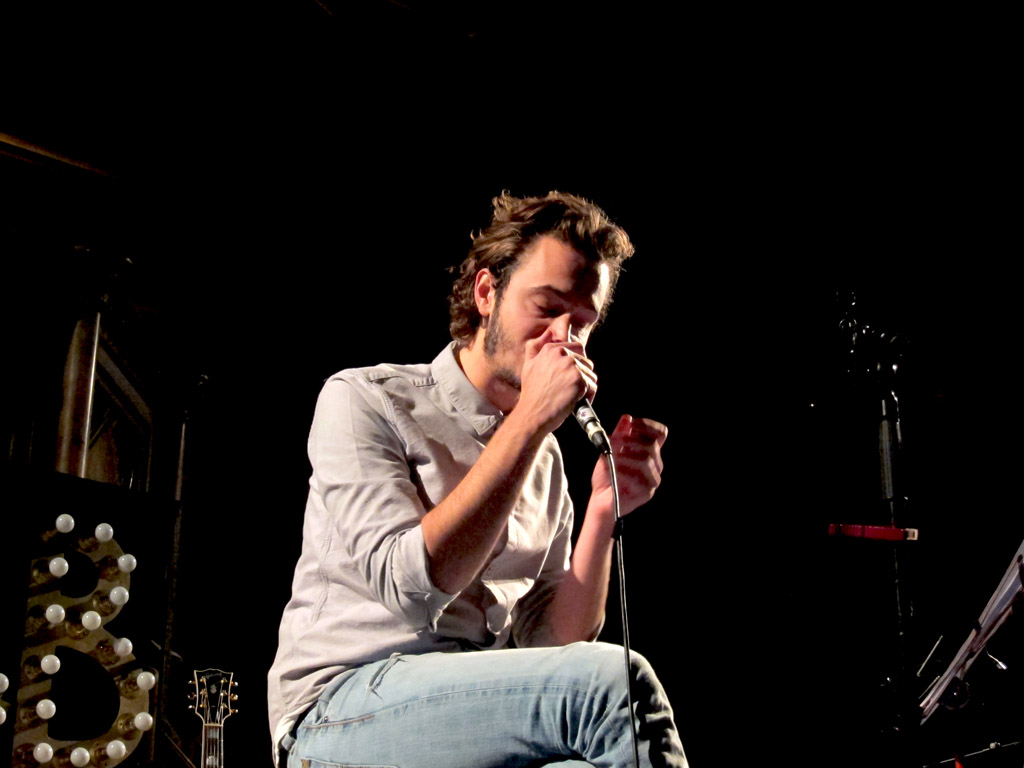 It is a cold and wet autumn night in London, the Union Chapel is crowded and there are many well-known faces in the audience.
Tom Smith and Andy Burrows are the perfect match for this intimate stage: the pair is here to showcase their collaboration Christmas album Funny Looking Angels.
Tom is slim and tall; he looks fragile but when he starts to sing his voice is full, powerful and deep – just as on the record. The same intensity but even more compelling.
The setlist is a mix of covers from the 80s, covers of their respective bands (Editors and Razorlight) and the songs they wrote together.
The concert begins with Wonderful Life of Black, followed by the album's title track Funny Looking Angels. This is a genuine partnership, Tom and Andy's voices fitting to find a perfect balance.
It's the Editors' time: Tom sings Papillon and the touchy The Weight of the World. He then swaps his position at the guitar with Andy who continues with two of his songs: If I Had a Heart and America, the famous Razorlight hit.  Tom sits to play two more Editors songs at the piano: No Sound But the Wind from Twilight's soundtrack, and Walk the Fleet Road from their latest album.
The audience participates irresistibly with hand claps and soft singalongs. A few more covers – including one dedicated to the end of REM – and  the duo disappears to come back few minutes later with a surprise. They had put on angel wings and brought Christmas to the church!
It really seems that, on this 25th of December, only the snow is missing. The Christmas Song, As the Snowflakes Fall and This Ain't New Jersey. But they saved the best for last: another swap of position, Tom is back at the piano for their astonishing festive single When the Thames Froze. A marvellous moment.
Filippo L'Astorina, The Editor