Culture
Music
Live music
<!— One of actual post titles —> The Drums delight the Roundhouse with great songs and a special guest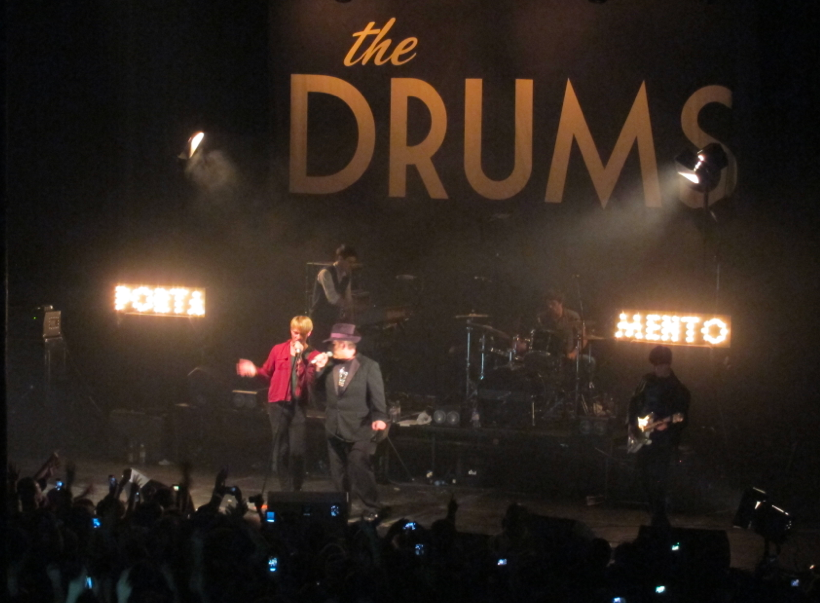 It was the summer of 2010 when The Drums abruptly entered the indie scene with their eponymous debut album. The release of the record was the peak of several months of buzz and hype during which the New York surf-rockers also caught the attention of the band that inspired them the most: The Smiths.
Two years after The Drums lost guitarist Adam Kessler and faced the difficulties of their second album, the public and critic reactions have been prudent – especially that of their main supporter, the NME – and a little disappointed.
Portamento, their second effort, is less immediately likeable, but in the long run it grows on you. The same goes for their live performance: it was very good last December at the Shepherd's Bush Empire, but this time at the Roundhouse it has been impressive.
The set kicked off with the smithesque (adjective fitting for most of their songs) What You Were, and followed with the great Best Friend. The audience was ready to take on every single note and vocal extravagance of the wild frontman Jonathan Pierce. He moves like a 80s Morrissey and it does it really well.
The band moved on with Me and the Moon, where the typical Strokes guitar solo touch is more than evident (and appreciated), the sweet mid-tempo Book of Stories and the indie earworm Money.
Half-way through the set everyone was wondering whether they would play their biggest hit Let's Go Surfing, mysteriously taken off the set during the last six month.
Next on the list was the impressive How It Ended, an explosion of energy. However, before the encore, the biggest surprise of the evening took place: Culture Club star Boy George joined the band onstage. Pierce and George shared the vocal duties on the oblique If He Likes It Let Him Do It and the legendary Do You Really Want to Hurt Me. The combination of sounds and melodies delighted the public.
The curtain drops and the palpitation rises in the air: yes, the band finally decided to play Let's Go Surfing and please their fans who jumped all over the floor.
The set-closer was the sophisticated Searching for Heaven – and rounded off a great evening.
Filippo L'Astorina, the Editor