Culture
Cinema
Movie reviews
Electrick Children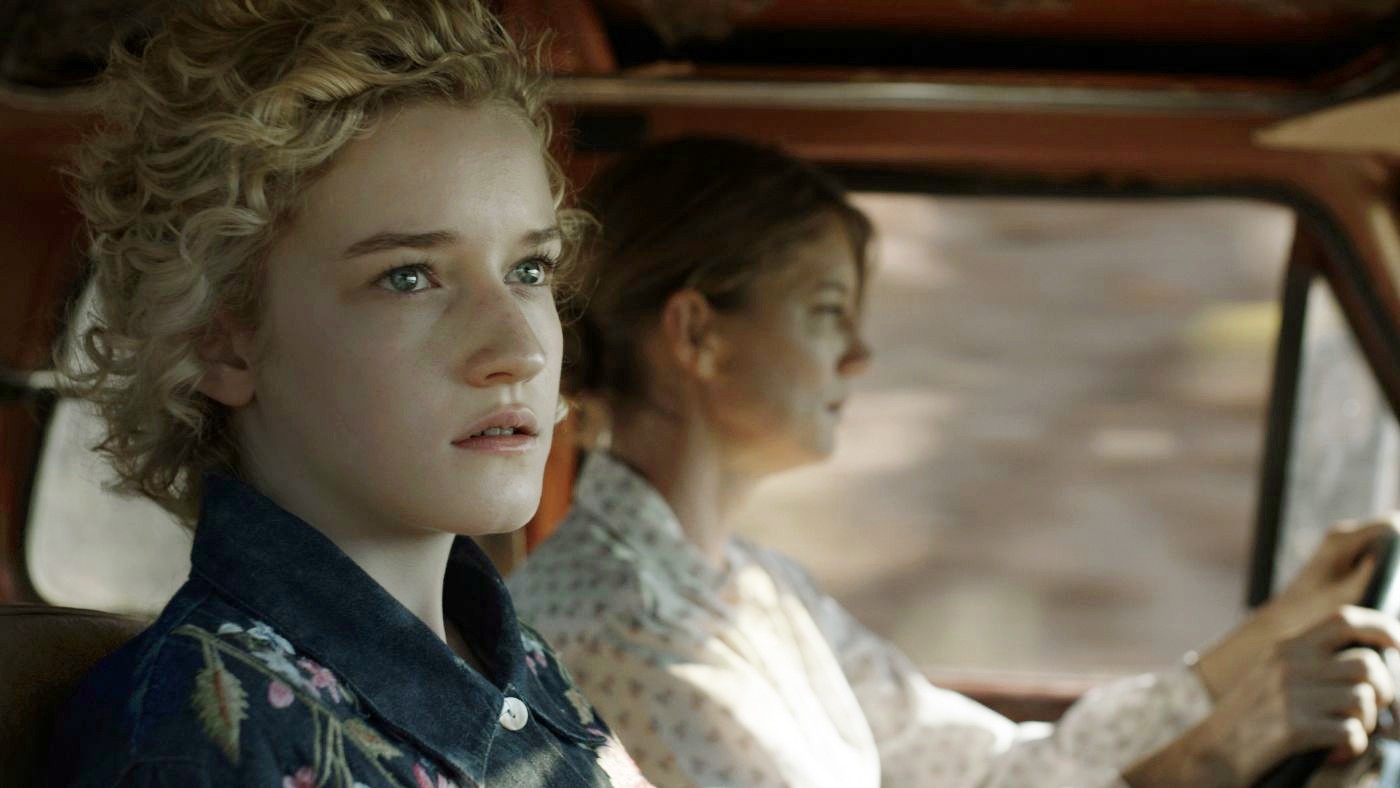 Director Rebecca Thomas' debut movie Electrick Children tells the magical and tender story of a young Mormon girl and her pregnancy by Immaculate Conception.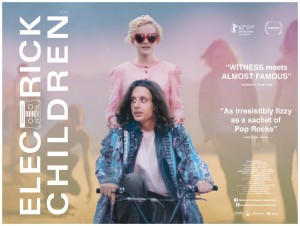 A true indie tale; Electrick Children, tells the story of Rachel (Julia Garner), a fifteen year old girl from Utah who is part of a fundamentalist Mormon community. After a brief encounter with a forbidden cassette player, Rachel finds herself three months pregnant. Despite protesting her virtuousness, Rachel is arranged to marry for the sake of her family's honour. Deciding to break free, Rachel, along with her brother Mr Will (Liam Aiken), who was outcast from the community after being accused of causing his sister's pregnancy, escape to Las Vegas. 
Looking to track down the singer from the cassette Rachel had heard – and the man she thinks is the father of her unborn child – both the siblings end up with grungy skater boys Johnny (John Patrick Amedori), Clyde (Rory Culkin) and their crew.
At first Rachel believes Johnny to be the man behind the recorded voice, but it ends up being Clyde who leaves more of an impression.
Shadowing Rachel and her every move is Mr Will, desperate for a confession from her to prove his innocence so he may return to their family.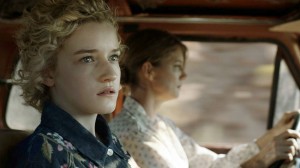 The contrast between a fundamental Mormon lifestyle and the bright lights of Las Vegas is something very close to Thomas' own heart, being Mormon herself. The conservative way of living reflects elements that make the Mormon lifestyle appear trapped in the 1930s.  When Rachel and Mr Will makes it to Las Vegas, their juxtaposed existences collide, making way for several humorous moments. 
The saturated colours of the film add to the sense of nostalgia of an otherwise modern film.  Even the indie-rock music and, more specifically, Blondie's cover version of Hanging on the Telephone do nothing to solidify this angelic adventure story of the young Mormon girl. 
A few happy coincidences, the realistic depiction of the teenagers and a heavy religious element has made this film much stronger than just its plot. Although the initial storyline is inconceivable, the beauty of these little indie gems leaves you believing the seemingly impossible.  The sincere confidence Rachel has in herself leaves the audience feeling celestially blessed, just as she has been. Dark elements of the story and other speculations on Rachel's pregnancy are utterly dispelled, leaving a realistic, modern-day fairytale in its place.
Verdict: ●●●●
Jennifer Atkinson
Read our interview of Rebecca Thomas here.
The trailer for Electrick Children can be viewed below and you can expect to see it in selected UK cinemas on the 13th July 2012.