Culture
Music
Live music
The Killers bring epic tunes to the Roundhouse for the iTunes festival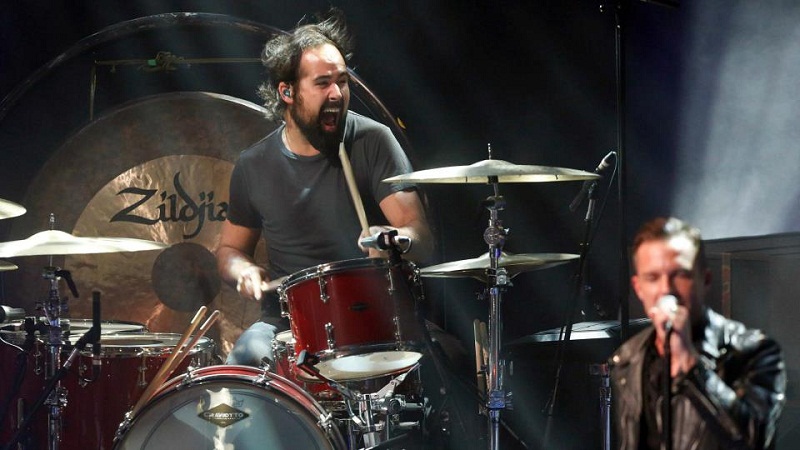 Since 2007, the iTunes festival has seen some of the greatest rock stars and bands playing on its stage: Paul McCartney, Coldplay, Oasis, Amy Winehouse, Adele and Foo Fighters, the rock quartet from Nevada finally joined the impressive bill.
On stage at 9pm, sharp in global streaming (any PC or Apple device could broadcast it), The Killers began with their latest hit single Runaways. A change of direction from their previous 2008 album Day & Age, more American (Bruce Springsteen) and less electronic than Human: a heartfelt song telling a story reminiscent of  Springsteen's The River.
The audience was extremely active with nearly no one still, as the band moved on with breakthrough chart-topper Somebody Told Me, the charming Smile Like You Mean It and the smashing Spaceman.
But this was not only a greatest hits concert, it was also a pre-promotional tour. An electronic backing track plays and suddenly Brandon Flowers begins to sing "I've gone through life white knuckle/In the moments that left me behind/Refusing to heed the yield/I penetrate the force field in the blind," it is album opener Flesh and Bone, a very strong piece capable of pleasing long-time devotees and attracting new followers.
The set list went on with For Reasons Unknown, a true classic from 2005 full-on rock album Sam's Town, fan favourite Jenny Was a Friend of Mine, new upbeat ballad (yes, in pure killeresque style) Miss Atomic Bomb and their global hit Human.
The band had no rest as they kept on playing singles such as Read My Mind and the indie-rock anthem Mr Brightside. Grand finale with All These Things That I've Done, where the crowd of 3,000 sang as loud as possible "I got a soul but I'm not a soldier", and When You Were Young.
Just one final song for the encore, the beautiful story of the epic A Dustland Fairytale. What a band, what a concert!
Verdict: •••••
Filippo L'Astorina, the Editor