Culture
Music
Live music
Noel Gallagher closes triumphant solo tour intimately at the Shepherd's Bush Empire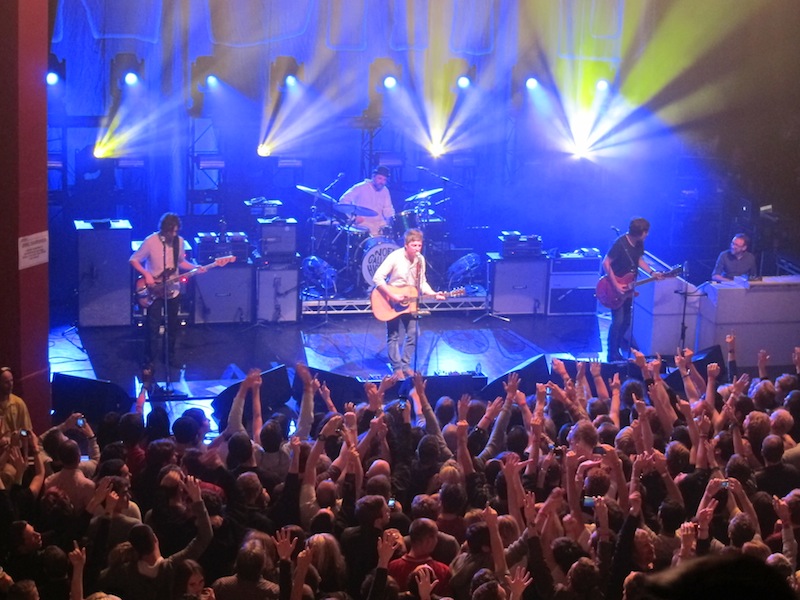 The genius behind legendary Manchester Brit-pop (well, that label is totally wrong:  they are rock!) band Oasis brings to an end his 15-month solo world tour at the intimate Shepherd's Bush Empire.
With the constant and close support of his wife Sara and friend Serge Pizzorno (Kasabian's guitarist and songwriter – basically the Noel of Kasabian) – always present in London – Noel came on stage to kick off with  trademark opener It's Good To Be Free.
Time for new material. Noel Gallagher's High Flying Birds' singles Everybody Is On the Run, Dream On and The Death of You and Me warm up the audience. The first moment of true music and intensity came with the ballad If I Had a Gun, dedicated to his wife Sarah, possibly the best song of his solo career.
The Mancunian singer-songwriter also played a brand new composition: very much rock'n'roll, in the style of the 1970s era – not a game changer but a substantial addition for the next release.
The warm audience suddenly became loud and overexcited as Noel embraced an acoustic guitar to sing Oasis hit single Supersonic. Next on setlist was the fan testing song D'Yer Wanna Be a Spaceman, a b-side from the early days of Definitely Maybe – hardcore devotees did not miss a single lyric whereas it was complete silence for all those not familiar with the band's cult songs.
(I Wanna Live in a Dream in My) Record Machine echoed like a gigantic anthem but still missed the mark set by Oasis.
Showing off a light blue bottle, Noel dedicated AKA…What a Life! to his five year old son Donovan – present in the VIP area – by saying,  "he drank from here before, how amazing is that?!"
The deepest and most authentic emotions still came with Oasis songs Talk Tonight and Half the World Away, which are both fan favourites and catchy enough to capture the attention of the latest supporters.
This is a concert for real Gallagher believers and the proof is the encore which opened with 2002 b-side Idler's Dream – which Noel only played twice live in his whole life. Angel Child and Little by Little followed.
What a better end than the most iconic British rock song of the last two decades: Don't Look Back in Anger.
Verdict: ••••
Filippo L'Astorina, the editor
Complete setlist
(It's Good) To Be Free
Everybody's on the Run
Dream on
The Death of You and Me
If I Had a Gun
The Good Rebel
New song
Supersonic D'Yer Wanna Be a Spaceman
(I Wanna Live in a Dream in My) Record Machine
AKA…What a Life
Talk Tonight
A Simple Game
Broken Arrow
Half the World Away
(Stranded on) The Wrong Beach
——–
Idler's Dream
Angel Child
Little by Little
Don't Look Back in Anger