Culture
Music
Live music
<!— One of actual post titles —> Imagine Dragons debut in London at Dingwalls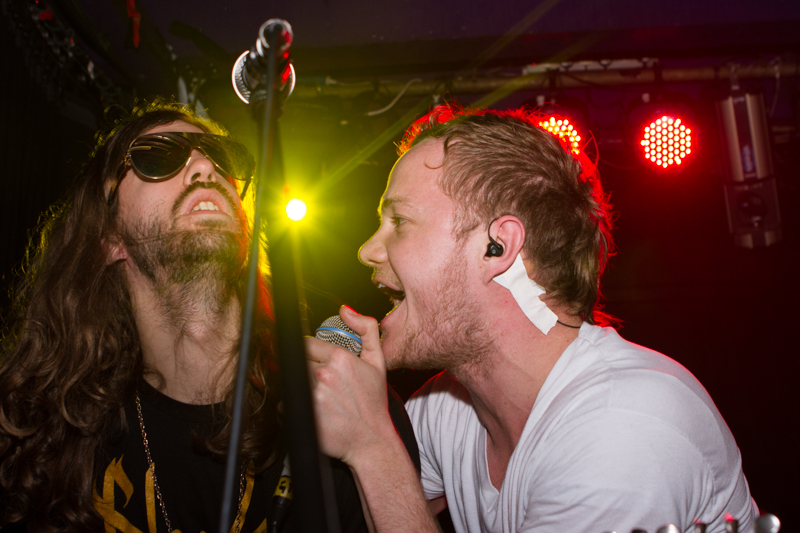 Camden music venue Dingwalls has a tiny stage, but some of the world's biggest acts played on it: Coldplay, Foo Fighters, The Strokes and Noel Gallagher. Last night, Imagine Dragons' concert began with Night Visions' hidden track Rocks, a triumph of percussions and trademark arpeggios. Frontman Dan Reynolds showed off his confidence but could not hide the excitement of playing in London: "I always dreamed of being in London and playing here on my first visit is f***ing amazing."
With singles Amsterdam and Radioactive the band displayed a modern rock style; their melodies and rhythms are closer to R&B compared to "old school" rock songs. But that is not the only fusion offered by the Las Vegas four-piece; they also have a set of feel-good songs in Caribbean style – as awkward as it may sound, they successfully balance the heavier moments with some way more relaxed. On Top of the World and Underdog are the best examples, which were both played at Dingwalls.
Dan praised Europe, which has always been their aspiration to get to since they formed four years ago. "[In our earlier days] we have been on smaller stages than this one in Las Vegas, I love to play where you can see the faces." He moved around his limited space with great energy, singing and playing a huge drum – certainly something unusual for a singer.
What surprised the most is that every song sounded like a potential single, captivating and instantly familiar: this is what took them to the second place in the American album chart on their debut week. Demons, Hear Me and Round and Round make you wonder if you've heard them before. Maybe on a commercial? Or maybe it's just because they are so catchy – although the downside is being a bit predictable at times.
But there is one song in particular that made this European tour and their upcoming success possible:  It's Time. With nearly ten million views on Youtube, 27 weeks in the American alternative singles chart top 10, an MTV Video Music Awards nomination and a full rendition on TV sensation Glee, this is the track that opened their future. It's Time is a perfect alternative rock hit, built on an easily recognisable drum beat, with handclaps and a mandolin arpeggio that grows on you; the song has emphatic lyrics and an anthemic chorus. It's their standout track.
There was also time for an encore with the epic Nothing Left to Say. This is surely a band to keep an eye on, they will be back in London early next year – if this is your niche, be sure to get yourself a ticket.
Filippo L'Astorina, the Editor
Photos: Dwaine Field-Pellew
For further information about Imagine Dragons and future events visit here.
Watch the video for It's Time here: