Culture
Art
Constable, Gainsborough, Turner and the Making of Landscape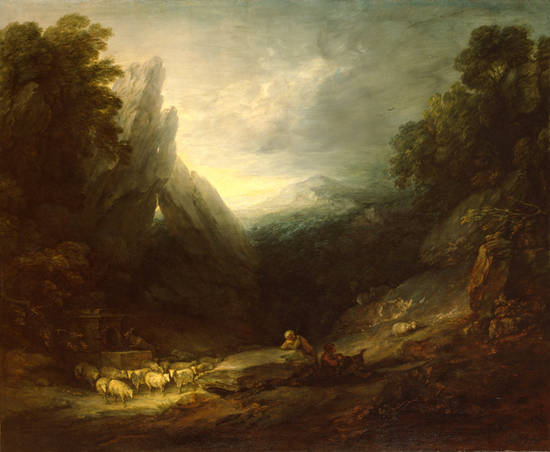 The Royal Academy's latest exhibition Constable, Gainsborough, Turner and the Making of Landscape takes the viewer on a visual, historical journey through landscape painting, etching and engraving, starting with the French, Italian and Dutch old masters of the 17th Century, and finishing in the present day. The main focus, however, is the work of three of Britain's most celebrated landscape painters: John Constable (1776-1837), Thomas Gainsborough (1727-1788) and J.M.W. Turner (1775-1851), whose pieces dominated British art in the latter half of the 18th Century. The exhibition displays pieces by the trio, alongside works by the artists whom they inspired. It also takes a closer look at movements such as the sublime, the beautiful and the picturesque.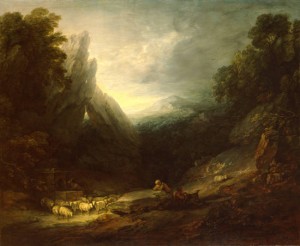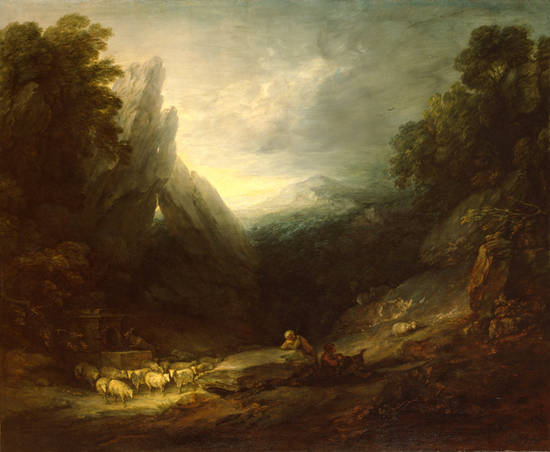 Unusually, the exhibition starts with the most recent works. The display in the saloon demonstrates how landscapes are still a source of inspiration for contemporary artists, with works in a variety of different media including the text piece Heaven and Earth (2001) by Richard Long (1945-present). A piece worth noting is St Kilda – Stac Lee and Stac an Armin (1990).And an etching with aquatintby Norman Ackroyd (1938-present), its organic textures might be more in keeping with current pieces, however its light qualities reflect 18th century paintings of the sublime; and in particular, nautical landscapes by Turner.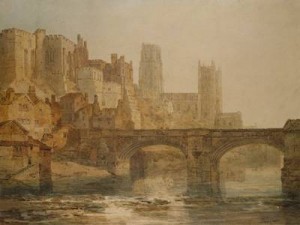 The next stage of the exhibition is devoted to pieces by the old masters of European origin, whose works between the 17th and early 18th century provided a strong source of inspiration for artists in Britain. These rooms include pieces by Salvator Rosa (1615-1673) and François Vivares (1709-1782).
Amongst works by the British artists, one piece that stands out is Turner's Durham Cathedral (1798-99) in pencil, watercolour and scratching out on paper. With its warm, muted colours and softened edges, it depicts a mass of architecture blending into one in a way which causes it to appear strangely robust, yet delicate. Nearby are pieces belonging to the picturesque movement, which defined a set of compositional rules for capturing a landscape. Standing in contrast to these is a collection of etchings by William Westall (1781-1850), whose monochromatic pieces such as Ullswater from Gowbarrow Park (1834) are immersive and approach photo-realism.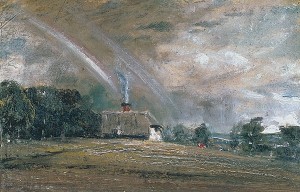 From Constable there's a selection of small studies in oil on paper on canvas (or board, in some cases) such as Landscape Study with a Cottage and a Rainbow (1808-16); these pieces might not be large but the way they capture the falling beams of light is remarkable. A powerful conclusion to the exhibition is Gainsborough's large scale Romantic Landscape (1783), oil on canvas, which captures the essence of nature: reminding the viewer of the vast raw beauty that lies beyond our towns.
Verdict: ••••
Melanie Weaver
Photos: The Royal Academy
Constable, Gainsborough, Turner and the Making of Landscape is at the Royal Academy until the 17th February 2013. For more information and to purchase tickets, please click here.