The Comedian: Interviews with the cast and director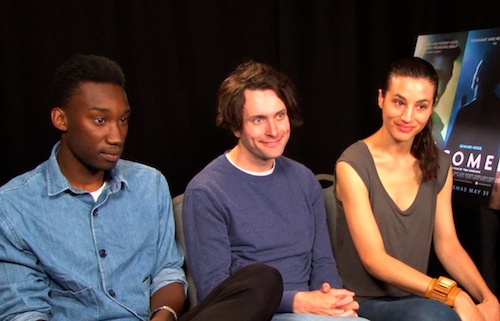 The Upcoming were lucky enough to catch up with the team behind Tom Shkolnik's debut film, The Comedian. Telling the story of Ed (Edward Hogg), his deep friendship with beautiful French singer Eliza (Elisa Lasowski), and his passionate affair with artist Nathan (Nathan Stewart-Jarrett), Shkolnik creates a picture that is incredibly and touchingly real.
 Amber Bryce
Read our full review of The Comedian here.
Tom Shkolnik (director/writer)
Nathan Stewart-Jarrett, Edward Hogg and Elisa Lasowski (actors)