Seven Park Place: An interview with chef William Drabble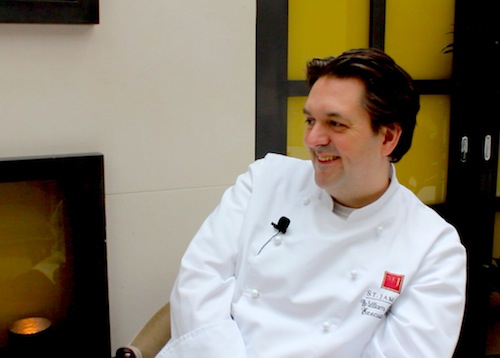 The phrase "dynamite comes in small packages" is never truer than when it is applied to Seven Park Place in St James's. The one Michelin star restaurant seats only 26 people, the smallest Michelin-starred restaurant in the United Kingdom, and is run by Chef William Drabble and his compact brigade.
Drabble, who moved from Aubergine to Seven Park Place in 2009, wasted no time in securing the coveted award; it took him less than a year to establish the exquisite food at St James's Hotel. He also devotes himself to overseeing the food for the four function rooms, afternoon tea, room service, as well as William's Bar and Bistro. No small feat for a team so small. Chef Drabble stepped away from the kitchen, and his proving bread, to chat to us.