Culture
Cinema
Movie reviews
<!— One of actual post titles —> Gravity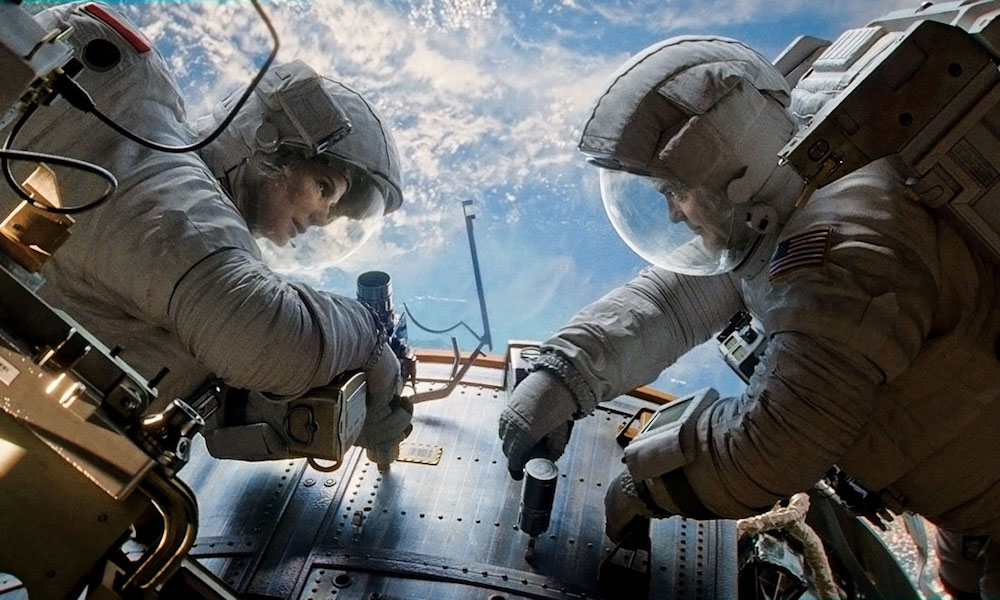 Alfonso Cuarón surprised everyone with Children of Men back in 2006. Presented in Venice, the movie became a cult for film lovers but failed to convince the general public. Now he is back with another breathtaking work starring Hollywood stars Sandra Bullock and George Clooney, shot completely in 3D and promising to thrill both connoisseurs and those seeking pure entertainment.
Bullock plays Dr Ryan Stone, a medical engineer with a difficult past, on her first shuttle mission, with a team captained by veteran astronaut Matt Kowalsky (Clooney). What started as a routine spacewalk became the worst of nightmares. Their shuttle is hit by a storm of debris caused by the intentional destruction of an obsolete satellite by the Russians, leaving Stone and Kowalsky completely alone − tethered to nothing but each other and spiraling out into the blackness.
Gravity is the closest thing to outer-space experience ever realised for the silver screen. Written with younger brother Jonás Cuarón, the storyline is not only entertaining but also credible; it looks real, with attention to technical details that no one would normally think about: an exploding space station makes no sound at all. And that makes it even scarier.
With its visual greatness, the direction of this masterpiece disseminates non-stop anguish that only the light of the day can put an end to.
Unless a 2D screening is the only option in your movie theatre, this picture is an experience to be enjoyed in three dimensions. A must-see.
Filippo L'Astorina, the Editor
Gravity is released nationwide on 8th November 2013.
Watch the trailer for Gravity here: