Culture
Music
Live music
Arcade Fire present Reflektor at Roundhouse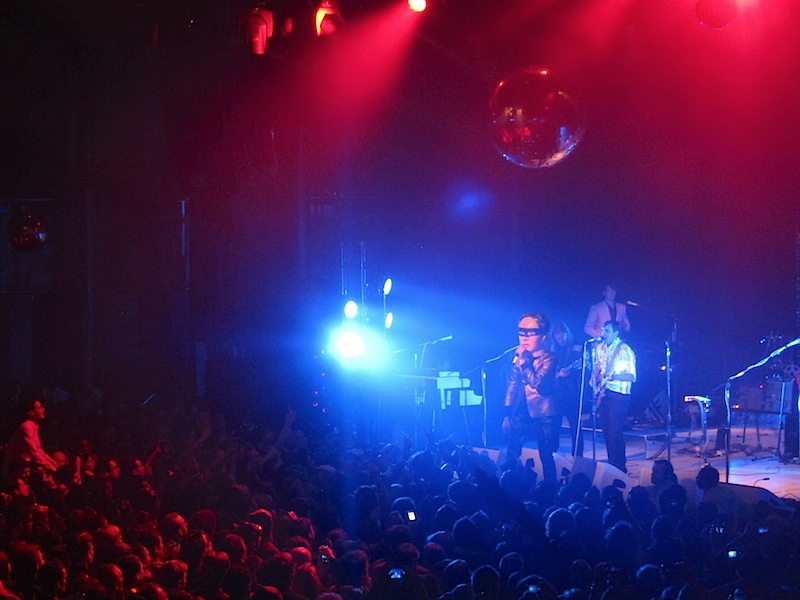 With their latest release Arcade Fire proved that even an extremely creative band can produce a disappointing record – and it's unfortunate that fans had to wait over three years to hear it.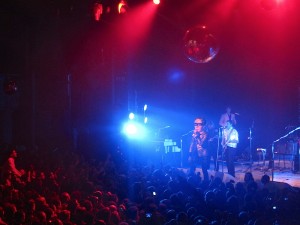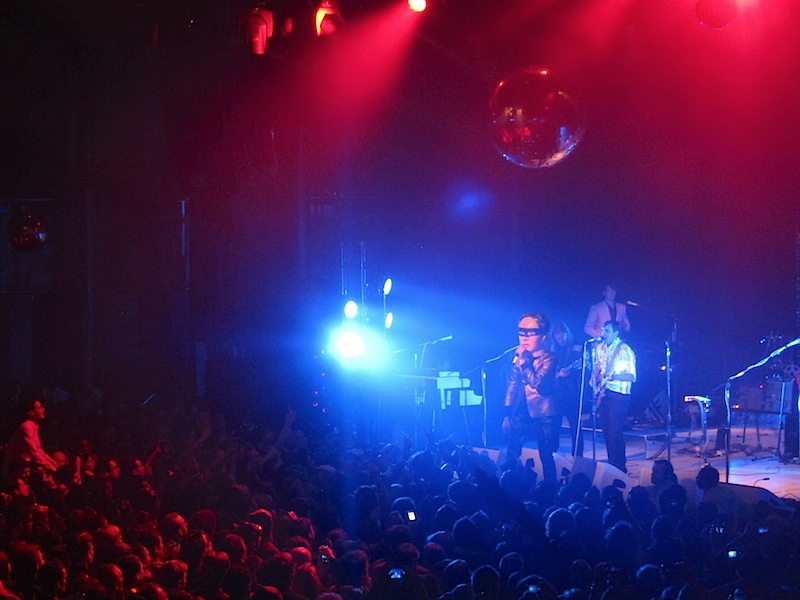 The question is: how is it going to sound live? The Canadian indie rockers are famous for their intense group performances with violins, horns and frequent instrument swaps (drummer to the guitar, guitarist to the bass, bass player to the piano and so on).
The Roundhouse double concerts are what their London supporters dreamed of: a beautiful, artsy and narrow space for their favourite act.
The night's opener is Reflektor, the song that defines the band's current sound and embodies all the elements of their new direction.
The audience were advised: dress up, it's going to be a special evening. Fancy dresses do fit with the 1970s disco set design, kaleidoscopic lights and the huge mirror ball.
Arcade Fire are not a hit band, they are an album band but Reflektor is their attempt to go bigger without sounding louder. Its effect with the crowd is mild, even milder the reaction to Flashbulb Eyes which follows right after.
It's with Neighbourhood #3 (Power Out) that we see a massive jumping and sing-along action – and the seated crowd standing up to dance.
The magic fades away with the raunchy Joan d'Arc, it only comes back timidly and momentarily with the finale of It's Never Over (Oh Orpheus) and the lovely Afterlife.
There's only one song that does seem to match the past works live and on record, it's Normal Person; however the atmosphere once again calms down with the cover of The Clash's I'm So Bored with the USA and Here Comes the Night Time.
A quick encore brings back a great concert mood with Régine Chassagne singing the brilliant Sprawl II off Grammy award-winning third album The Suburbs, but set closer Supersymmetry smothers it right after.
It's a bit irritating when a band has the weapons to put up a hell of a show but doesn't use them. They are trying to do something different without succeeding – the new material is too blurred, long and cumbersome.
Filippo L'Astorina, the Editor
For further information and to order a copy of Reflektor visit here.
Watch the live performance of Afterlife at the YouTube Music Awards here: