Culture
Music
Live music
Phoenix at Brixton Academy for NME Awards 2014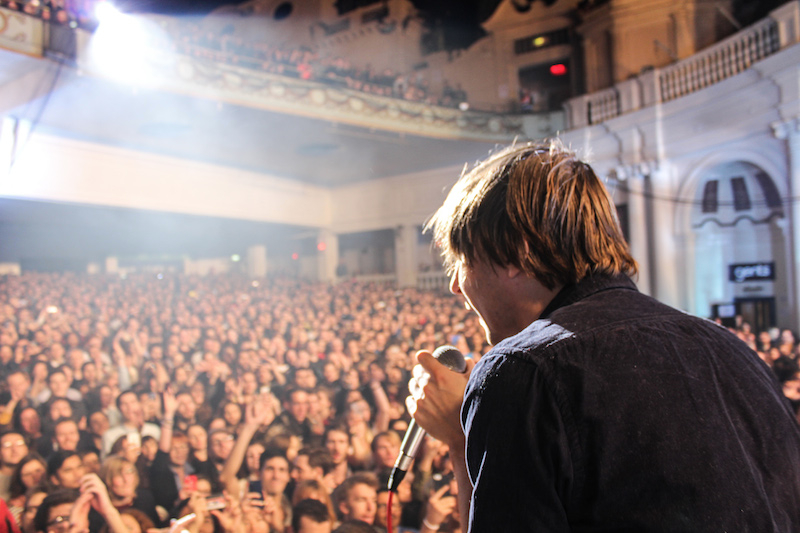 French rock has never been successful worldwide. Whereas the Gallic accent proved to be trendy in popular culture – with French sophistication even trend-setting in the electronic scene – it never worked with electric guitars, basslines and drumbeats.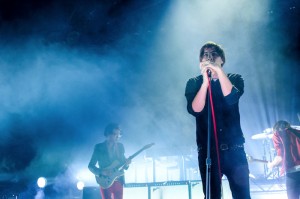 Phoenix formed in Paris in the middle 90s and their 2000 debut United was actually closer to the dance world than the rock; their hit If I Ever Feel Better and movie-darling Too Young made them known on a global scale as an interesting indie act.
Two albums and nearly ten years later everything changes when they release Wolfgang Amadeus Phoenix, ultimately winner of a Grammy award for Best Alternative Music Album. The prize wasn't the only conquest, the record went on most of the papers' year-end top ten rankings and it became a slow-burning commercial success even in the US. After a bit of a hiatus, Phoenix came back last year with Bankrupt! and are now back in London for the second leg of their worldwide tour.
Some bands prefer to keep their hits for last, others use them to kick-start the night – tonight Phoenix embrace the latter philosophy and begin the show with Bankrupt! lead single Entertainment. Live they are more concrete than what you'd think from their records, their fast-paced beat and feel-good melodies bring an irresistible party mood in Brixton. Frontman Thomas Mars  – who gained notoriety also marrying Sofia Coppola back in 2011 – act in complete control on stage, during fan favourite Lasso he sings inside standing on the first-row barriers, right in front of his crowd.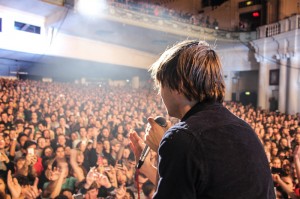 Their biggest hit to date, Lisztomania, comes next, pleasing the audience but leaving those who do not know the band very well wonder whether it's going to get boring all of a sudden. Well, it's not going to happen. Phoenix's songs are not only sophisticated but also very accessible and do not need many listenings to be appreciated.
Too Young and Sunskrupt! (a mash-up of Love Like Sunset and Bankrupt!) are the highlights of the middle of the set, a set brilliantly closed by 1901.
There's also room for surprises during the encore, half of electro duo Air – Nicolas Godin – joins the band to play Playground Love, composed by Air for Sofia Coppola's The Virgin Suicides. What an intricate web. It's a very emotional moment, perfectly balanced by the danciness of If I Ever Feel Better, which they play right after.
Rome, a very respectable song on record, becomes the perfect ending for this night of great music from a band who proved that French can impress London's audience even with electric guitars.
Filippo L'Astorina, the Editor
For further information about Phoenix and future events visit here.
Watch the video for Entertainment here: