Culture
Music
Live music
Panic! at the Disco at the Hammersmith Apollo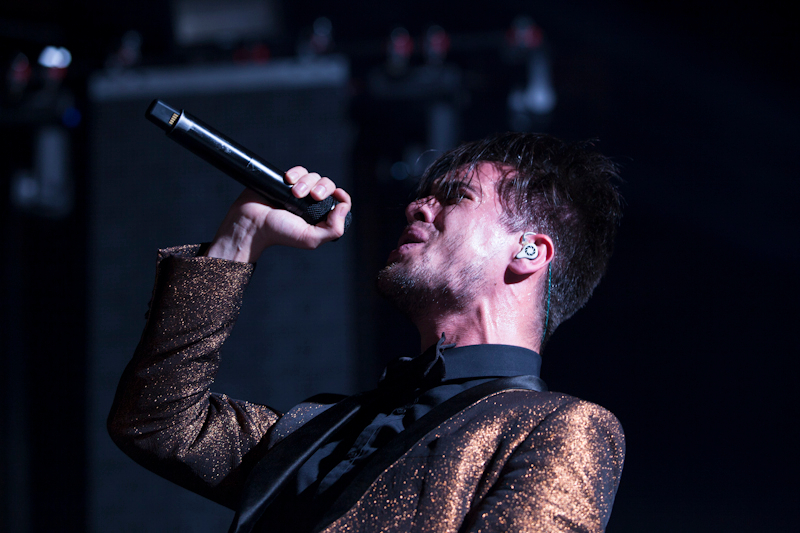 Panic! At the Disco have won us over from the start. Since their formation in 2004 and release of A Fever You Can't Sweat Out, we couldn't get enough of their poppy, electric dance punk sound, Brendon Urie's delicious vocals and their vaudeville style – and neither could the rest of the world.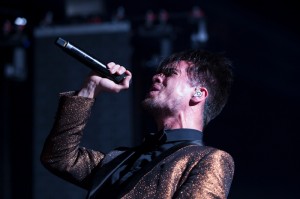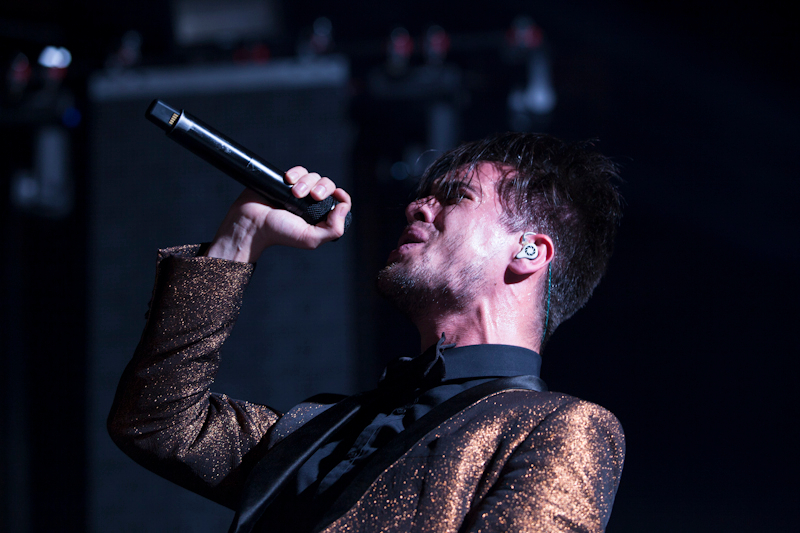 The debut album went double platinum in the US, sold 2.2 million copies worldwide and resulted in an extensive world tour. The boys followed up their success with the equally sensational Pretty Odd in 2008, which gave us hit singles Nine in the Afternoon and That Green Gentleman. Having recently released their fourth album Too Weird to Live, Too Rare to Die!, the threesome played a much awaited show at Hammersmith Apollo as part of The Gospel Tour – and what a show it was…
There was an incredible atmosphere inside the Apollo as spotlights darted through the crowd, smoke cannons exploded and frontman Brendon burst on to the stage opening the set with Vegas Lights to the passionate screaming of teenage girls (and boys). To our delight, the band played all of our old favourites right from where their music began. We danced along to But It's Better If You Do and Lying Is the Most Fun a Girl Can Have Without Taking Her Clothes Off like we were 14 again, and the crowd showed equal approval to the fresher material such as the new single This Is Gospel, which we adore. The crowd were mesmerised by Urie not just for his remarkable vocals, but also for his eccentric charm and stage presence.
After their set the band returned for an encore which ended with I Write Sins Not Tragedies (what else?!) raising the roof of the Apollo. We write this suffering with post-gig blues after a sensational night which proved that ten years on, P!ATD are still very much the here and now.
Gemma Whitfield
Photos: Erol Birsen

For further information about Panic! at the Disco and future events visit here.
Watch the video for This Is Gospel here: