Venice Film Festival 2014
<!— One of actual post titles —> Hungry Hearts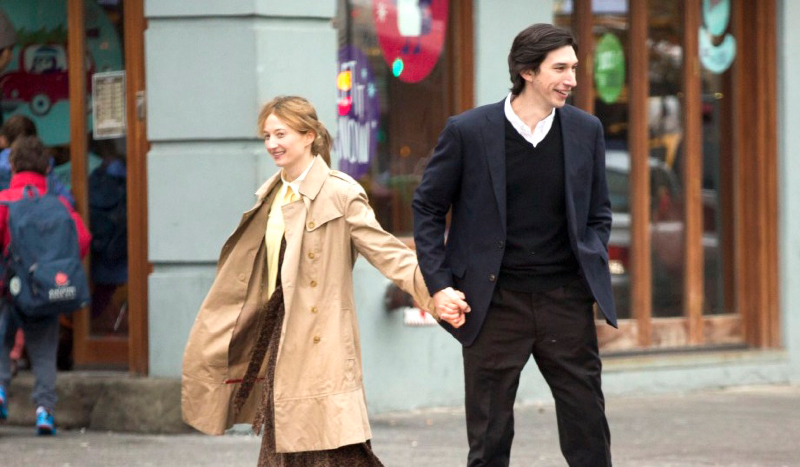 The opening sequence to Hungry Hearts is utterly charming. A single scene, captured in one long shot, it shows the first meeting of Jude (Adam Driver) and Mina (Alba Rohrwacher) as they spend their first, key moments trapped in a Chinese restaurant's tiny bathroom in the stench of Jude's recently flushed bowel movement.
They make a striking couple – Driver's dark, elongated features contrast with Rohrwacher's softer, fairer ones – and their dialogue is awkward and endearing. It's a brilliant scene and one that warms you to the characters immediately, but it's a red herring nonetheless.
There's a potentially relationship-ending job offer, an accidental pregnancy, a hasty marriage and a few more scenes of the new cute couple before we find out what the film is really about. From offhand talk of psychics and natural medicine, Mina spirals into a delusion in which her deep maternal feelings are the only guidance she needs to raise their child, and that everything else, including most of the outside world, is poison.
To begin with, Jude is relaxed with Mina's eccentricities, allowing the new mother complete control over her newborn's life. But when a stealth trip to doctor's office reveals that the child is significantly underweight because of his mother's all-vegetable diet, the fight for the well-being of the infant begins.
A brooding atmosphere is developed early on in Hungry Hearts, with even the more jovial moments underlined with the threat of something darker. It's difficult viewing by anyone's standards, but the misery is mostly accounted for by the terrible process of watching your child suffer at the hands of the women you love. Tropes of the over-emotional, illogical and even deranged woman are troubling, but they're pivotal to the story and for the most part they're presented with authenticity.
Much of of this authenticity is derived from Driver and Rohrwacher (Driver, it seems, is doomed to an acting career spent solely in tiny apartments), but performances elsewhere, particularly Jude's increasingly wooden mother, are not nearly as strong and are unconvincing enough to severely undermine the film.
The film utterly collapses moments before the final hurdle, due to a brave ending that doesn't quite work and doesn't receive nearly enough build up. Rather than a clever twist, it seems like an unwarranted shock that offers little in the way of comprehensive closure.
Hungry Hearts is a powerful piece of cinema, but unconvincing performances and a disappointing ending undermine an otherwise moving and emotional experience.
Filippo L'Astorina, the Editor

Hungry Hearts release date is yet to be announced.
Read more reviews from Venice Film Festival 2014 here.
For further information about Venice Film Festival 2014 visit here.
Watch the trailer for Hungry Hearts here: