Culture
Music
Mercury Music Prize 2014: The nominees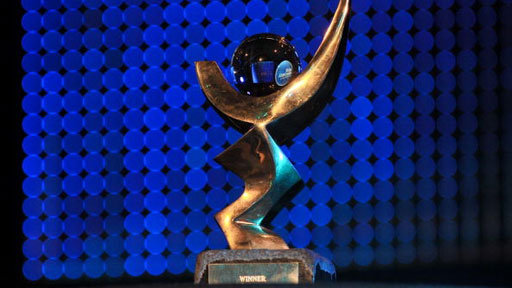 12 albums, seven debuts and a whole lot of talent. Join us as we take a look at this year's nominations for the 2014 Mercury Music Prize; there are a few pleasant surprises, a few you might not have heard of and one clear favourite.
Young Fathers – Dead
Scottish and hip-hop aren't often commonly associated, however Young Fathers are trying to rectify this. Their debut album Dead is compelling with heavyweight beats that don't overpower. Released in February it received critical acclaim so it's great to see them on the list.
Chances of winning: Everyone loves the underdog.
FKA Twigs – LP1 
Formerly Known as Twigs caused a storm this year with her album LP1. Described as ethereally sensual, Tahliah Barnett created one of the most enthralling albums this decade. She's challenged boundaries and defined her own genre; not bad for a 26-year-old!
Chances of winning: With global commendation so she's an obvious choice.
Anna Calvi – One Breath 
Calvi is no stranger to the music world or a Mercury Prize, having been nominated in 2011. Her second album One Breath is a stunning collection that pulls you in a lot of directions. She's a true talent, not to mention she can play guitar, captivate audiences and really sing.
Chances of winning: Could this be the year she wins?
Bombay Bicycle Club – So Long See You Tomorrow
The boys from Crouch End reached number one with their fourth studio album. It's a shift away from their guitar-heavy debut, encompassing a variety of instruments reflecting frontman and sole-producer Jack Steadman's travels.
Chances of winning: After a number one album the nomination is just an added bonus.
Damon Albarn – Everyday Robots
The genius of Albarn has seen his music career span two decades. This nomination is an acknowledgement of his ability to reinvent himself and rewrite the rules. Everyday Robots is intimate, provocative and powerful.
Chances of winning: Clear favourite.
East India Youth – Total Strife Forever
After falling out of love with guitars, William Boyle turned to electronica and aren't the public glad he did. This debut as East India Youth is a blend of gothic keyboards, emotive lyrics and masterful music writing.
Chances of winning: It would be a great accolade after his band failed.
GoGo Penguin – v2.0
Possibly the most obscure nomination, the trio from Manchester are making a name for themselves in the jazz world. Combined of a pianist, bassist and drummer, these three have added a twist to classic jazz which makes for a wonderful record.
Chances of winning: Low but the nomination will do them the world of good.
Jungle – Jungle
Jungle has been the soundtrack to many people's summers. With their fresh sound that's retro yet new, they're writing their own rules. They tried to keep their identities a secret but when they enthralled the audience at Glastonbury the secret was out; Jungle are amazing.
Chances of winning: It would top off their year; a lot of the public will be rooting for them.
Kate Tempest – Everybody Down
A poet by trade, Tempest is the youngest person to win the Ted Hughes prize. Turning her hand to hip-hop she tells a story based on three characters throughout the album. It's frighteningly relevant and truthful; you'll feel as though you know her.
Chances of winning: Unlikely but it's great exposure for her.
Nick Mulvey – First Mind
Nick has been plugging away for years and finally received a nomination in 2008 as part of Portico Quartet. Inspired by his time in North Africa, his solo debut washes over you and leaves you in a daze.
Chances of winning: Fairly strong and the nomination will hopefully help his exposure.
Polar Bear – In Each and Every One
Another name in the alternative jazz world and another previous nominee in 2005, Polar Bear have been around for a solid decade. With their saxophones and blend of electronic synths they've created a sassy album.
Chances of winning: Not high but a great year to be a jazz musician.
Royal Blood – Royal Blood
Royal Blood are the hot name on everyone's lips. With celebrity fans including Arctic Monkeys and Muse they're an obvious but worthy nomination. Producing a powerful rock album that has excited the music industry it is safe to declare that rock is back.
Chances of winning: Strong, if the public were voting they'd be a sure thing.
Samantha Waite