Culture
Art
Luc Tuymans: The Shore at David Zwirner Gallery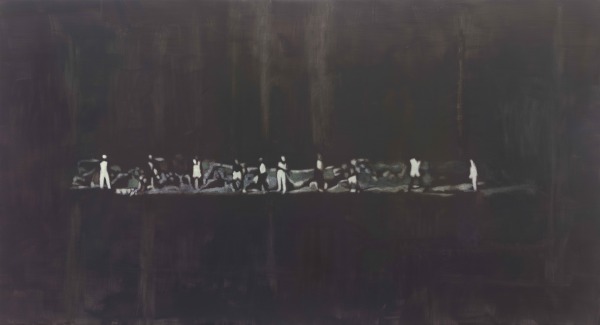 Luc Tuymans is not only one of the most influential artists of our time, he is a charismatic and unpretentious speaker. In the midst of luxury brand stores and multi-million pound residences,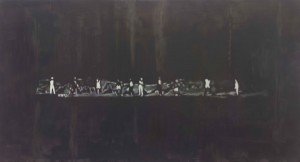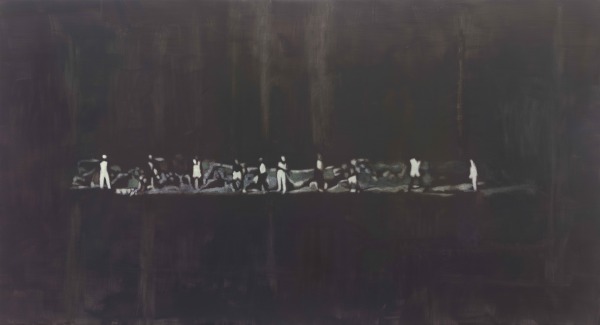 The Shore is being exhibited at David Zwirner's Grafton Street gallery. Tuymans himself introduced his new exhibition to a room of predominantly journalists, informing them of his interest in Britain and its status as "one of the last class societies…however long it may continue."
Tuymans' art speaks for itself. All his works are based on pre-existing images: for this exhibition, most are painted from pictures taken with the artist's own iPhone and then printed out. This process alters the colour and sharpness. Subjects include Scottish Enlightenment thinkers, a Japanese cannibal, and his bedroom lamp. Tuymans explains that he "does not erase the blurriness…I have to paint it." Upon closer inspection, what appears to be white is actually a pale blue. The result is paintings pale in colour but rich in depth. Only one piece is dark, and he admits he had wanted to paint something "really dark" for a long time. It's the namesake of the exhibition, The Shore, based on an early scene in the 1968 film A Twist of Sand. Dark in colour and subject, the painting depicts a scene where "the unidentifiable individuals are seconds away from being gunned down by an invisible source". 
Tuymans, when pressed, touches briefly but openly on the recent Belgian court ruling that found him guilty of plagiarism for his painting A Belgian Politician. The painting is based on a photograph taken by Katrijn van Griel for a Belgian newspaper.  The judge, who has never seen the original, ruled that a penalty of €500,000 will be imposed if Tuymans exhibits the original painting or makes any further reproductions of the photographer's work. An intriguing outcome to a lifetime of creating unique art.
Tina Squatley-Thrust
Luc Tuymans: The Shore is at David Zwirner Gallery until 2nd April 2015, for further information visit here.