Culture
Cinema
Movie reviews
Bad Land: Road to Fury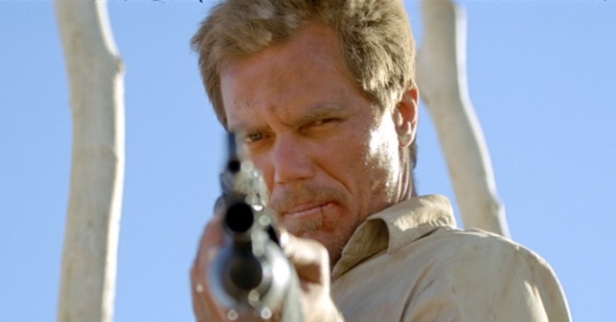 Welcome to the future. The rain hasn't fallen for years now; water has become a precious commodity protected only by those who hold their ground. Life is cheap, the land barren and worthless. Few are strong-willed enough to remain in the once fertile plains of America. Ernest Holm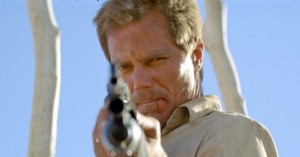 (Michael Shannon) is one such man. Standing guard over his family and withered farmland with the aid of his rifle and a disapproving stare, he scratches out a life selling what little he has just to keep his children in ration packs, an unenviable position to anyone. Well, anyone except Flem (Nicholas Hoult), who intends to take over the land and, as if that wasn't enough, also has designs on Ernest's daughter Mary (Elle Fanning).
Jake Paltrow's film Bad Land: Road to Fury, originally titled Young Ones for its US release, is part sci-fi, part western, which at first glance appears to be a low budget knock off of Mad Max. Aside from the obvious similarities in theme and the slightly opportunistic title change, however, this is far more soap opera than it is action.
The film's narrative is delivered in three chapters, each following a different character. In the first we see Ernest doing his best to avoid hitting the bottle and his daughter as he tries to keep her away from Flem. Chapter two follows Flem as he attempts to put his master-plan into action, and in chapter three Ernest's son Jerome (Kodi Smit-McPhee) begins to step into his father's boots. While the use of shifting perspectives could provide greater insight and character depth, Paltrow's script doesn't seem to allow for much of it. Mary keeps house and doesn't have a great deal to say for herself, Jerome is the quiet type who likes to draw, Flem has a motorbike. In fact one of the better characters in the film takes the form of a robotic shopping trolley that for some reason seems programmed to feel pain and cowers away from its master when kicked.
Despite the minimalist plot and distinct lack of character development, the film is saved somewhat by its cinematography. Filmed on location in South Africa, Paltrow makes good use of the sun-baked wilderness with some stunningly framed shots, which lend a sense of authenticity to humanity's new dustbowl existence. Not a ground-breaking or even a particularly interesting film, but Bad Land: Road to Fury is certainly pleasing to the eye.
Tom Halbert
Bad Land: Road to Fury is released nationwide on 4th May 2015.
Watch the trailer for Bad Land: Road to Fury here: