Culture
Cinema
Movie reviews
<!— One of actual post titles —> Ant-Man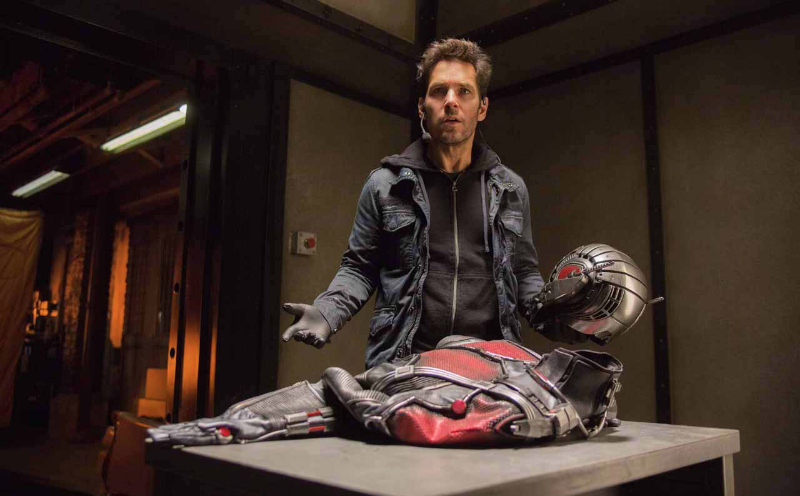 It didn't look good for Marvel's Ant-Man when the original director Edgar Wright jumped ship — or walked the plank. Joss Whedon, director of The Avengers, came out and said that Wright's Ant-Man script was "not only the best script that Marvel had ever had, but the most Marvel script I'd read". Marvel thought otherwise and Wright was replaced by Peyton Reed. When the film's troubled production was capped by a bland trailer that seemed to use the film's best jokes to little effect, anticipation was hardly high. After all that, Ant-Man comes as a pleasant surprise.
Dr Hank Pym (Michael Douglas) is a biochemist who has developed the "Pym particle", a formula that "changes the distance between atoms while retaining density and strength". He uses this to turn himself into a miniature superhero, who can also control ants with a special headset. It makes no sense, but run with it — and watch it in 3D. Not many films make any special use of 3D, Cuarón's Gravity being a notable exception, but here it adds a dizzying dynamism to the small-scale world as Ant-Man faces tidal waves of bath water and stilettos like stalactites.
This is clearly a young man's game, so in steps Scott Lang (Paul Rudd), the new Ant-Man. Casting Rudd was a good move: this is Marvel's most comic film so far. Cities are often levelled in their other films; here the showdown takes place in a child's bedroom. But still, all Marvel films follow the same formula: action, explosions, one-liners, team-talks, buff A-listers and references to other Marvel assets.
Peyton Reed has been keen to stress the tonal differences between Marvel films (Ant-Man is a comic heist movie, Guardians of the Galaxy was a gonzo space opera, Captain America: The Winter Soldier was a political thriller, but in truth the tone must be similar for the films to fit into the same overarching Marvel universe. So, try as they might to keep things fresh with different subgenres, will audiences not start to tire? Paul Rudd quipped that "Ant-Man 2 will be like a Bergman film — very quiet". "We're going to shoot in Sweden and it will be all about Scott's silence," Reed added. Marvel might beg to differ.
Tom Graham
Ant-Man is released nationwide on 17th July 2015.
Watch the trailer for Ant-Man here: