London Film Festival 2015
<!— One of actual post titles —> Steve Jobs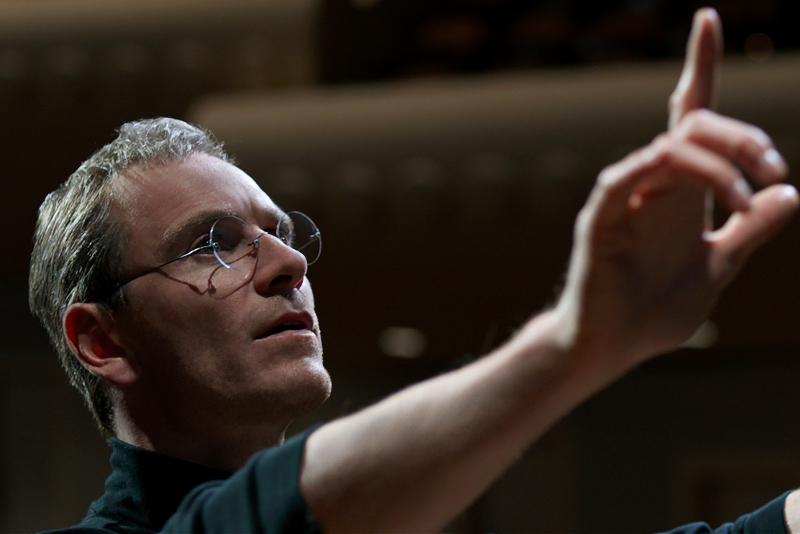 There has been much anticipation surrounding the release of Danny Boyle's cinematic homage to Steve Jobs, not only due to the names involved in its making, but also for the great interest that the subject of the film has been attracting in recent history. Starring Michael Fassbender as Jobs, the film is neatly divided into three sections relating the moments before the three launches that have defined Jobs' career and revolutionised the relationship between technology and society, as well as reshaping the way people communicate.
Starting with the 1984 launch of the Macintosh, Jobs' portrayal as a direct, somewhat arrogant character sets the tone of the tension-fuelled account of events. After the Mac fails to have the predicted impact on the market, Jobs is alienated by the company – or perhaps he alienates himself – and the audience is immediately transported to the 1998 presentation of the NeXT Cube, a product conceived by him as an indirect provocation aimed at his former company. The final part depicts the launch of the iMac in 1998, with Jobs once again leading the way at Apple.
The choice to reduce Jobs' biography down to three events, each covering a very short space of time, means that the drama relies on intimate verbal exchanges revealing the breadth of Jobs' ingeniousness and his limits in the interpersonal sphere. The narrow focus sheds the superfluous and gives full value to the essence of who Steve Jobs was – although there has been some criticism as to the accuracy of this portrayal. Boyle's most interesting choice, however, was to shoot each of the three sections using a different format. The 1984 part uses the 16mm film, which lends the images a vintage feel with its slight graininess. The 1988 section, marking the shift in his career, is filmed with a 35mm, whereas the final part is aptly shot in high-definition digital format.
While the most appealing aspect for most viewers is the evolution of his ideas and the progression of his career, the film does place a large emphasis on Jobs' relationship with his daughter and his inner struggles concerning their relationship. This serves to build up a crescendo of emotion that succeeds in making the audience sympathise with an otherwise unlikable character. Steve Jobs has been likened to The Social Network in the way it dramatises what unfolds behind the scenes when great business ideas are conceived, shared and marketed. While those who knew the man may disagree with Boyle's interpretation of facts, most viewers will be captivated by this concise and powerful sketch of a modern icon.
Mersa Auda
Steve Jobs is released nationwide on 13th November 2015.

For further information about the 59th London Film Festival visit here, and for more of our coverage visit here.
Watch the trailer for Steve Jobs here: