London Film Festival 2015
<!— One of actual post titles —> London Film Festival 2015 Awards: Cate Blanchett and James Vanderbilt interviews on the red carpet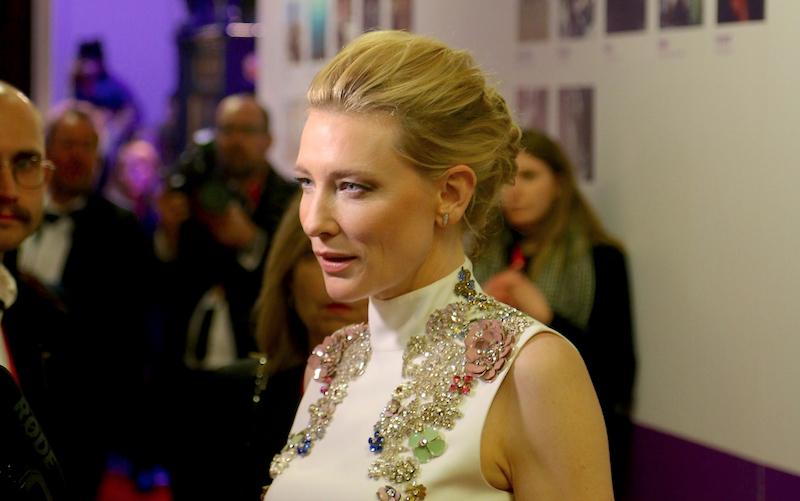 The 59th edition of the London Film Festival has produced a vast array of films on a range of issues from around the globe. We've attended the awards ceremony for this year's festival, which falls into three categories: the Sutherland Award for best first feature, celebrating debut-directing talent; the Grierson Award for best documentary with integrity, originality and social conscience; and the Best Film Award from inspiring, inventive and distinctive film-making. Within the films selected for each category the variation must have made the jurors jobs even tougher; in the First Feature category alone one goes from a cast of locals from the Yakel Tribe in the Pacific coast to the likes of Juliette Binoche delivering her renowned skill at subtle tragedy, begging the question what is it that will define an award-winning work.
This year Cate Blanchett is awarded the BFI Fellowship, recognising her fantastic career to date and her contribution to the world of cinema. Having starred in both Carol, an intimate look at a developing affair between two women, and Truth, the newsroom drama looking at a 2004 CBS report calling into question George W Bush and his military record, Blanchett's skill as an actress has been tried, tested and now officially commended with this prestigious honour.
We spoke to the confident and composed Cate Blanchett on how she felt to be accepting the fellowship that night and on her recent role as an investigative journalist in her new film Truth. We also spoke to Truth director, James Vanderbilt, on how he maintained the balance between fact and drama and what it was like to work with such an impressive cast on his first feature film.
We caught up with those involved in some of the films nominated for the awards this evening: the director of Public House, Sarah Turner, on how it felt for her film to be considered for best documentary and the significance for her being nominated in the city her film pioneered. Furthermore actress Krisha Fairchild, starring in first-feature Krisha, spoke to us about her family production tackling the effects of addiction and the very personal nature of the piece. Finally we spoke to Ralph Ineson on how he prepared for his role in the spooky 17th century horror Witch, nominated in the same category as Krisha.
We also grilled this year's jurors, Allen Leech, Christine Vachon and Clio Barnard  about the qualities they are looking for in a winning piece and the importance of originality in the narrative.
From a festival that packed a punch from the off, almost literally in the events of the opening gala and the modern day suffragettes who stormed its stage, the London Film Festival has continued to challenge and inspire those who attended it in the films it displayed, roll on next year.
Melissa Hoban
For further information about the 59th London Film Festival visit here, and for more of our coverage visit here.
The London Film Festival 2015 Awards winners:
Chevalier – Athina Rachel Tsangari, wins Best Film Award
The Witch – Robert Eggers, wins Sutherland Award (Best First Feature)
Sherpa – Jennifer Peedom, wins Grierson Award (Best Documentary)
An Old Dog's Diary – Shai Heredia and Shumona Goel, wins Best Short Film Award
Cate Blanchett received the BFI Fellowship, presented by Ian McKellen