Culture
Music
Live music
<!— One of actual post titles —> Half Moon Run at Koko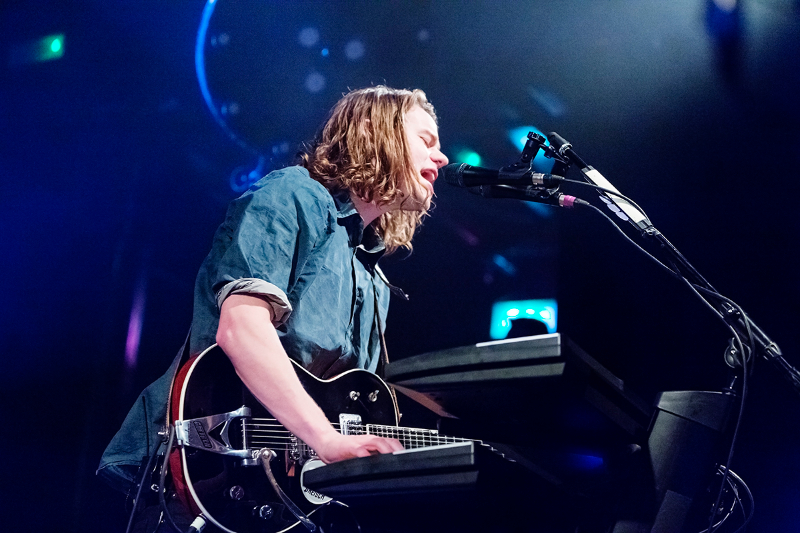 Tightly packed into Camden's Koko, the audience are filled with anticipation and awe whilst waiting for the indie-rock band Half Moon Run. Coincidentally, there's also a full moon on this cold October night.
As the clock ticks 9pm, Half Moon Run begin their display of melancholic magic. The evening commences with Turn Your Love, with the audience swaying to the rhythm and singing along, which unsurprisingly transitions to the more familiar Nerve, passing through I Can't Figure Out What's Going On. The beams of flashing light from the stage surround the audience who sway to the rhythm, as the songs play on. Most of the crowd give nods of recognition and put their hands in the air to Full Circle, Hands in the Garden and Judgement. Drug You enters the equation, but the crescendo of energy starts to fall.
As they finish playing the blissful favourites from their debut album Dark Eyes, the atmosphere of restless anticipation ends; the audience want more from the angelic indie band.  The show comes to an end but some screams of "encore" can be heard as part of the public leave the venue.
A Half Moon Run concert is a great experience that makes you recollect and reflect.
Natalia Santos-Correia
Photos: Guifré de Peray

For further information about Half Moon Run and future events visit here
Watch the video for Turn Your Love here: