Culture
Cinema
Movie reviews
<!— One of actual post titles —> Krampus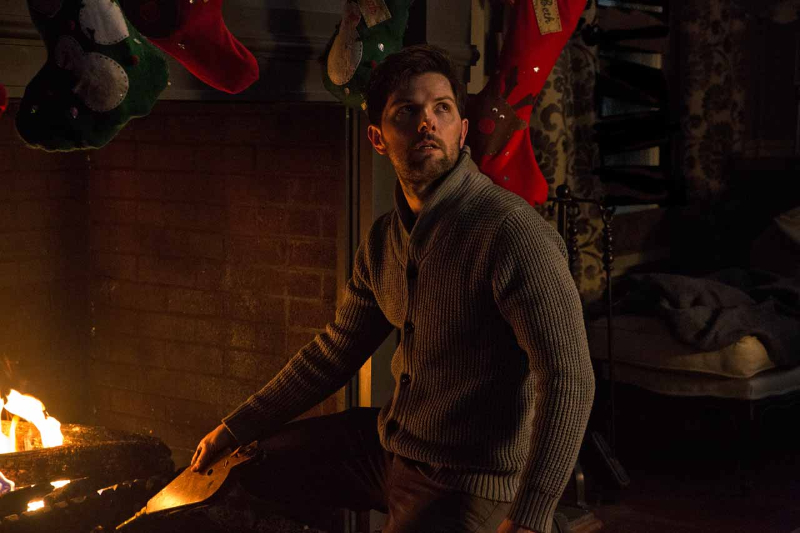 A twisted alternative to the cheerful seasonal classic, Krampus explores Santa's darker shadow. Based on the old folklore legend, this is a terrifying tale that combines hell with a hint of frostbite.
The film follows wishful young Max Engel and his over-bearing family, who are constantly fighting and ruining what is meant to be a joy-filled Christmas. Struggling to keep the festive spirit alive, Max abandons his belief in the holiday, only to unleash a demonic force intent on punishing non-believers. Packed with mean cousins, a stroppy teenager, judgemental parents, an enigmatic granny and a dog in an elf costume, this dysfunctional family must bind together to defeat the unstoppable evil presence. Krampus is not at all like your average family Christmas.
Emjay Anthony plays curly-haired Max Engel, charmingly and effortlessly switching between troublemaker and peacekeeper. Adam Scott (Knocked Up, Black Mass) and Toni Collette (Muriel's Wedding, The Sixth Sense) deliver great performances as the bickering but affectionate parents, Tom and Sarah, who are trying but failing to create a perfect Christmas for their extended family. David Koechner's (The Office, Anchorman) Uncle Howard draws the best laughs, owing to his churlish dialogue. Equally funny is Conchata Ferrell (Two and a Half Men) as the straight-talking Aunt Dorothy, who despises joy as much as children.
Director Dougherty's (Trick 'r Treat) depiction of Krampus as a cross between the Gruffalo and Hagrid is both terrifying and amusing. The hybrid genre works well with the comedy, providing light relief from the dramatic tension. The only criticism would be the at times unwarranted use of violence, which provided no satisfying solution. However, with deadly gingerbread men, sharp-toothed teddy bears and a demonic Jack-in-the-box, the film is rich with imagination and is a must-see for fantasists.  Krampus is a refreshing antidote to the excessive yuletide joy that is persistent at this time of year.
Vineeta Sathiamoorthy
Krampus is released nationwide on 4th December.
Watch the trailer for Krampus here: