Culture
Music
Live music
<!— One of actual post titles —> Submotion Orchestra at the Electric Brixton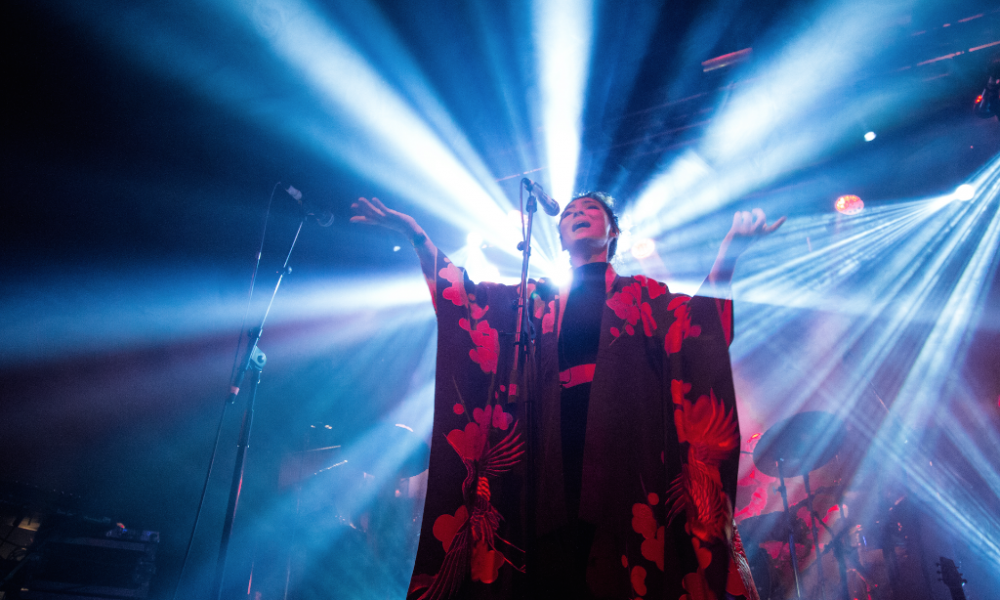 It is rare to hear true originality in music at this point in history. Submotion Orchestra, however, is one of these rare gems in a sea of monochrome. The band, who have been together since 2009, deliver a sublime-sounding London show at the Electric as part of their new album tour.
The band are on stage before any singer. Performing the instrumental Doppelgänger, this song foreshadows the rest of the night with its progressive polyrhythms and lush arpeggios, both of which engage the audience to listen intently despite the music's incredible volume. As this song ends, guest vocalist Alyusha strolls onto the stage in order to accompany the band's sound for a trio of bass-heavy numbers, including track Red Dress off of the latest album: Colour Theory. Her voice is delicate and soothing but she is only the first of four singers to provide support to the instrumentalists.
Later in the night, different members of the band introduce Billy Boothroyd and Andrew Ashong, who both add their own flavour to the ensemble. The whole orchestra's strength is in keeping their sonic stamp whilst delving into genre-specific sounds. The percussionists and drummer all deliver incredible accuracy in their performance. Always minimal and never overwhelming, they underpin the jazzy fusion that is their musical surroundings. The band's diversity is displayed in the proficiency of collaborating with different singers. Boothroyd, for instance, delivers festival-filling vocals, Ashong takes up more a more melancholic subtle approach, and Ayusha injects a heavy dose of soul into the diverse soundscape.
In terms of straight-up dancefloor groove, the stand-out track is It's Not Me It's You, who gets every audience member, even the ones previously just tapping their feet, dancing as if this might be their last opportunity. The epitome of the night, however, can only be when frontwoman Ruby Wood – who has been absent for the rest of the tour – joins the ensemble for the encore. Her vocal talent, which can be heard on many of Submotion Orchestra's extensive back-catalogue, is the perfect way to end a night of high-quality audio. The final song, Always, showcases the band's talent as a collective. Together with their talented sound engineer, Ruckspin, the song displays the band's ability to perform brilliantly the diverse sounds of their work.
Submotion Orchestra's recorded sound is original and experiments with different styles of acoustic and electronic music. For this reason, their appeal may not be to everyone's taste. Their live act, however, is worth seeing, as it contextualises how much care has been put into writing these songs. Overall, even the sceptics in the audience were unable to contain the tapping of their feet.
Alex Goddard
Photos: Paul Gambin
For further information about Submotion Orchestra and future events visit here.
Watch the video for It's Not Me It's You here: