Culture
Music
Live music
<!— One of actual post titles —> Foy Vance at Hoxton Hall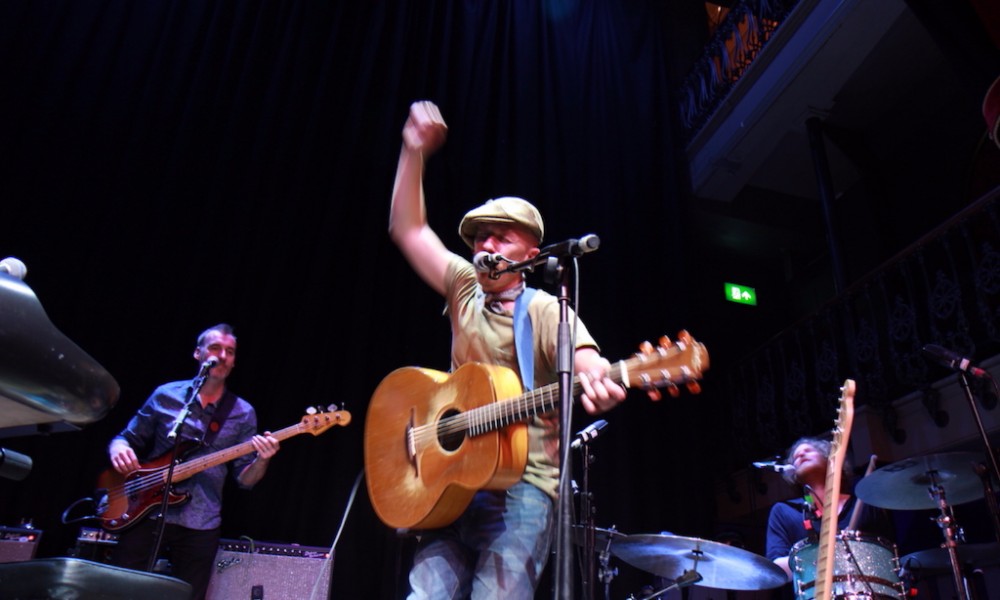 Intimate and quaint, the beautiful Victorian Hoxton Hall was graced with the presence the equally soulful Irish singer-songwriter, Foy Vance. His voice rougher and rawer in person, Vance's intimate gig delighted the ears of Londoners at the sold-out show.
His obvious talent on vocals, guitar and piano never falters, as he honours his audience with the bluesy Closed Hand, Full of Friends. His passionate voice isolates and keeps the room in awe. Hands firmly on the piano, his heart and soul are written across his face: from start to finish, he gives his all. From Upbeat Feel Good to Noam Chomsky Is a Soft Revolution, his transitions from upbeat to slow are smooth. With his supporting band in full force, he gives a taste of all aspects of his collection, garnering well-earned appreciation.
Music from new album The Wild Swan is captivating; the U-shaped seating in Hoxton Hall allows the passionate sounds of She Burns to impact from all angles, Vance is exposed, rasping "I'm melting darling and I can't let go?" to everyone in the room.
A credible and powerful show for those who love soul, blues and jazz, Foy Vance provides a much-needed new selection of songs to drift to, imagine and contemplate life in all its entirety.
Kayla Walcott
Photos: Minghui Reece
For further information about Foy Vance and future events visit here,
Watch the video for She Burns here: