Cannes Film Festival 2016
<!— One of actual post titles —> La Tortue Rouge (The Red Turtle)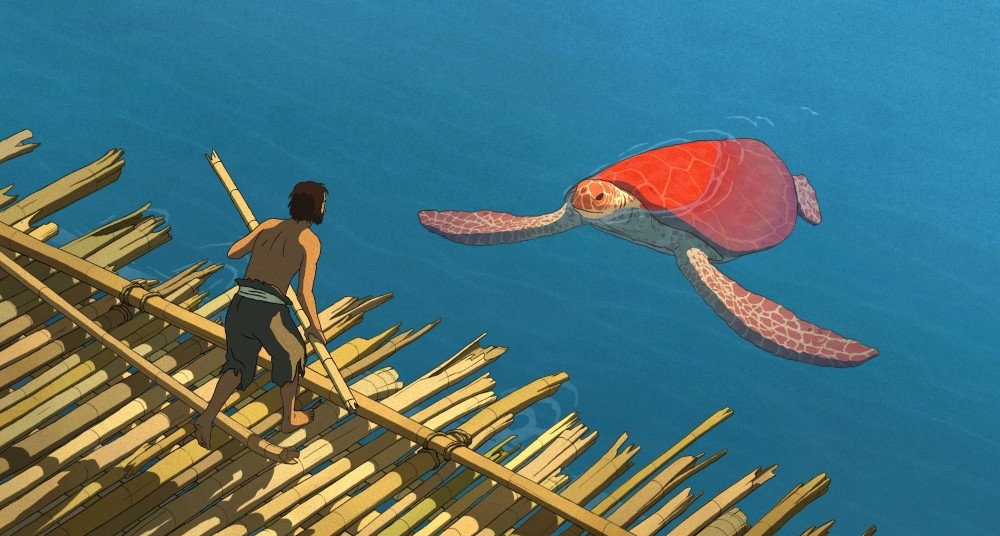 Studio Ghibli and director Michael Dudok de Wit combine to create this sometimes affecting but mostly tedious animation. The film is entirely without dialogue – it fudges this with some grunts and yelps – but the story in itself is not strong enough to carry a wordless picture. Themes of seclusion, love and family are time-worn, and there is little new or imaginative here to provoke more than a cursory interest. The illustration is quietly striking, but to the extent that the various different terrains take on greater characterisation than any of the island's inhabitants.
A man is washed up on an unpopulated island. He repeatedly attempts to escape on a raft; each time it is broken up by an unknown force. The third time we see it: the red turtle. It comes ashore after its latest destruction. A short conflict ensues. On its back, the turtle bequeaths the man a woman. Out of shell, she bears a son. The family lives with the elements and against them. As the boy grows up, we view catastrophe and then a new beginning, and the possibility of escape.
The film is subtle and ideas are presented in the abstract. Some minion-like crabs provide comic relief, but this feels tacked on. The man, woman and child are expressionless. Perhaps this is deliberate: the focus is on nature and humans' relationship with the land and sea. The score must overcompensate for the lack of dialogue, undermining the subtlety of the animation. The man is a cross between Robinson Crusoe and Jesus Christ; the turtle embodies forgiveness and fertility. In hope, the son swims and leaves with a set of these animals. Breaststroke is the preferred technique. He leaves behind a barren coast and demolished forest. In such a light, the film is not able to justify our interest, presenting visual non sequiturs as if they were profound, sounds as if they were heart-rending. Such a story has something to say about human nature and the passage of time. It is a shame this film barely bothers to articulate it.
Joseph Owen
The Red Turtle does not have a UK release date yet.
Read more of our reviews and interviews from the festival here.
For further information about Cannes Film Festival 2016 visit here.
Watch the trailer for La Tortue Rouge (The Red Turtle) here: