Culture
Music
Live music
<!— One of actual post titles —> Blue Öyster Cult at the Forum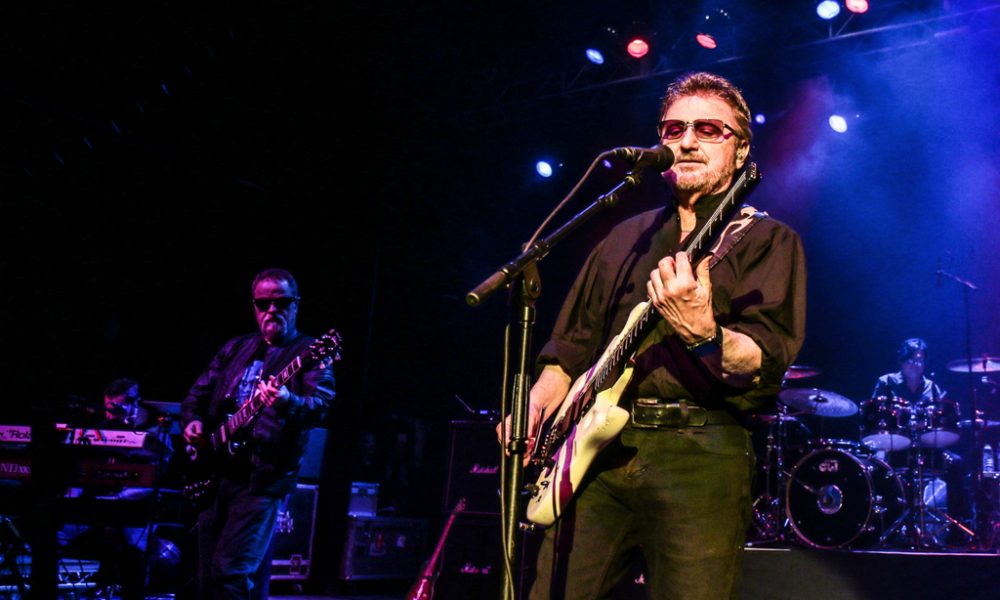 The Forum in Kentish Town has rarely been this packed. From the front rows to the back of the balcony, there's so little space many wonder whether health and safety has been taken into consideration at all. Not even the hot and humid conditions can distract the army of fans that came from all over England tonight to see the legendary Blue Öyster Cult, back at the Forum after their last London appearance in 2008.
Even though the line-up of the band has seen some changes throughout the years, Buck Dharma and Eric Bloom are still the face, voice and soul of the New York five-piece. Aged 68 and 71 respectively, the two singer-songwriters are still in great shape: every riff and every solo are as sharp as on record – if not better. Their secret? Constant touring. Since 1972 they've played an average of 85 concerts a year. No breaks.
Blue Öyster Cult are currently on tour to play in full their super classic record Agents of Fortune for its 40th anniversary, and founding member Albert Bouchard, who left the band in 1981, has joined them for the occasion. Then, they throw into the setlist a further 14 classics to spoil their audience. For those who aren't familiar with this album, it means the concert kicks off with This Ain't the Summer of Love and just two songs later they bring on their most famous song, the one that made of Blue Öyster Cult a multi-platinum act: (Don't Fear) The Reaper. As much as the expectations were hard to meet, they just nailed it; note by note, beat by beat, it is as great as the 1976 recording we all know, which has been used in tens of movies and TV series.
But Blue Öyster Cult aren't a one-hit wonder, they are a very structured band that, on top of the hits, can showcase well-crafted hard-rock hymns, penned during the first 15 years of their career.
Burnin' for You and Godzilla are the clear favourites of the crowd tonight, but the real gems are OD'd on Life Itself – which is very different from the more chilled-out version of their 1972 debut – the legendary cover of Born to Be Wild, and the ten-minute instrumental on Lips in the Hills.
On display, there are the great songs but there's also a great rock show: the virtuoso moment on Then Came the Last Days of May, when younger guitarist Richie Castellano (who joined the band in 2004) and Buck Dharma swapped solo duties seamlessly; the double-drums on Born to Be Wild and Cities on Flame with Rock and Roll, sung by Albert Bouchard himself whilst on drumming duties; and the coordinated four-guitar riffs. Tonight is a true celebration of good old hard-rock.
Filippo L'Astorina, the Editor
For further information on Blue Öyster Cult visit here.
Watch (Don't Fear) The Reaper live at the Forum here: