Culture
Cinema
Movie reviews
<!— One of actual post titles —> The First Monday in May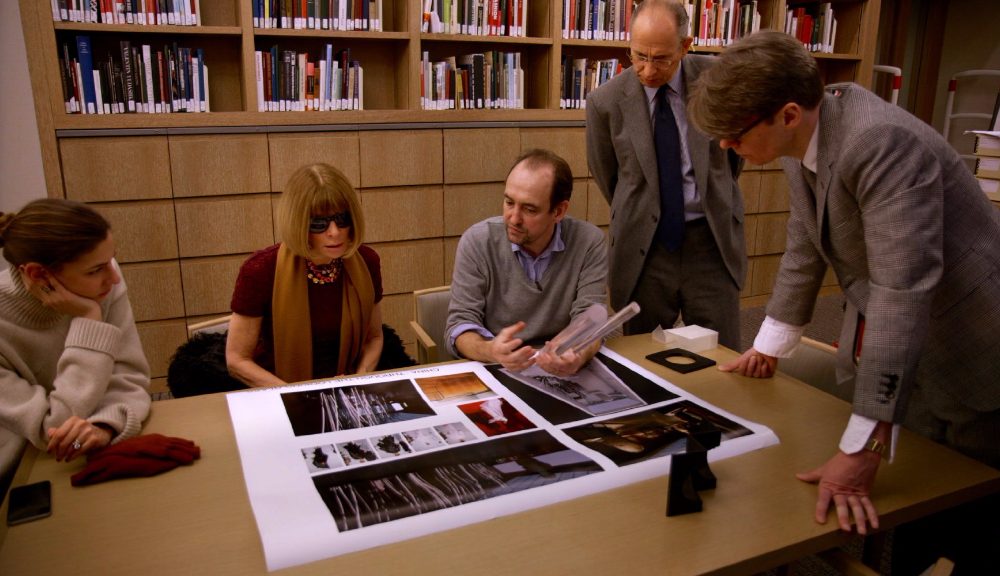 Anna Wintour steals the show again. Of course she does, she's one of the most powerful women in the fashion industry. That's not to say that The First Monday in May is anything less than encapsulating. As every fashionista knows, the title of the documentary refers to one of the biggest dates in the industry, the Met Gala. In 2015, it was the day in which two of New York's most premier cultural events took place: the star-studded gala and the exhibition launch of China: Through the Looking Glass at The Metropolitan Museum of Art in New York City.
The film follows the year leading up to the launch and the people and politics that go with it. Andrew Bolton, the curator of the exhibition, immediately grabs the viewers' attention, becoming like a close friend that you want to succeed as the feature continues. Bolton is most well-known for his masterpiece that was Alexander McQueen: Savage Beauty, which was showcased in both The Metropolitan Museum of Art and then The Victoria & Albert Museum in London.
Bolton continues to push the boundaries with China: Through the Looking Glass. The documentary raises the question of fashion as an art form, and Bolton certainly proves that is it. His natural creative flair enables the exhibition to explore how China has influenced Western fashion in a provocative and magical way. The documentary features the likes of John Galliano, Jean Paul Gaultier and Karl Lagerfeld, adding to its credibility.
Director Andrew Rossi juggles the subjects of art, history and fashion alongside celebrity and popular culture. This is depicted through busy shots of Jennifer Lawrence and Rihanna dazzling in haute couture on the red carpet, mixed with experts discussing the Met's existing collection of Chinese and Buddhist archaeology. This continues throughout the feature – almost as if Rossi is unsure which to give most of his attention to – and the Met Gala just about wins.
Most of the screen time is given to Anna Wintour, with close up shots of her stern, unapproachable face that is usually covered by Chanel sunglasses, bearing a likeness to her alter ego, Miranda Priestley in The Devil Wears Prada. Her personality is magnified when a subject explains how the "dragon lady" usually featured in Chinese cinema will "swallow you like a cat swallows a mouse" – in time with a shot of Wintour, which assumedly was no accident by Rossi.
The First Monday in May is an engaging and well-flowing piece of filmmaking. Rossi provokes his audience to think about the relationship between celebrities, commercial culture and fashion, and the fine line that some art critics consider between fashion and art.
Hannah Staunton
The First Monday in May is released in selected cinemas on 30th September 2016.
Watch the trailer for The First Monday in May here: