Culture
Theatre
<!— One of actual post titles —> The Boys in the Band at the Park Theatre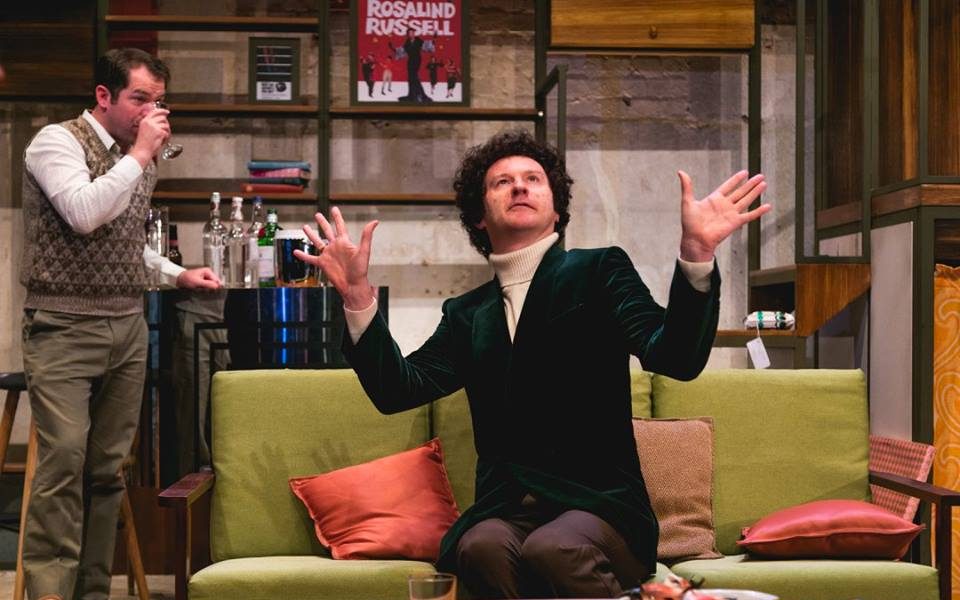 There are signs early on that director Adam Penford is aware Matt Crowley's revolutionary The Boys in the Band works best presented as a period piece. The play, a gay ensemble piece set at a 42nd birthday party, begins with the kind of audio-rewinding indicative of a flashback, the pictures of the gay icons of yesteryear that line the stage blinking Doctor Who-style to not so subtly hint that the audience is about to witness a journey into the past.
This is not to say the play's themes aren't still relevant. The spectre of "acceptable" masculinity looms over the first act, both before and during the visit from host Michael's all-American college roommate, Alan. His very presence forces the party guests to make the choice between avoiding the hassle of the homophobe by masking their sexuality or risking the wrath of the ignorant by refusing to hide one's identity. Despite it being 2016, it's an issue that persists – even in an ostensibly liberal city like London – where a gay couple may think twice before holding hands in public.  
To carry the show through the sometimes dated setup and punchline nature of the comedy, The Boys in the Band needs a pretty faultless ensemble, a feat it doesn't quite achieve in totality. The verbal sparring between Mark Gatiss' birthday boy Harold and Ian Hallard's Michael brings out the best in the real-life husbands; however, Hallard doesn't quite convince in the scenes where his character sprays self-loathing venom, while Gatiss only really appears in the second half, a shame given the deftness in which he dishes out takedowns and self-deprecation alike.
It is John Holmes who ends up producing the most interesting (if controversial) performance, in what is arguably the play's toughest role. His Emery is a character that initially comes across as a generic kind of stereotype: his very existence creates a tension both in the narrative and the audience, yet by the end of act one he has proven himself to be the only man unafraid to unabashedly assert his identity in front of Alan; act two then sees him tenderly reveal a high school humiliation that is no less affecting for being such a commonplace occurrence.
The importance of The Boys in the Band cannot be overstated; it is hard to process in today's society just how radical the play must have been back in pre-Stonewall 1968. Neither can one deny the that the piece touches on topics both sadly enduring (like the prevalence of depression in the gay community) and refreshingly current (like polyamorous relationships). Yet the sitcom rhythm and a couple of wavering performances prevent the Park Theatre's production from truly transcending Crowley's slightly creaky text.
Connor Campbell
Boys in the Band is at the Park Theatre from 28th September until 30th October 2016, for further information or to book a visit here.
Meet the cast of The Boys in the Band here: