London Film Festival 2016
<!— One of actual post titles —> Barakah Yoqabil Barakah (Barakah Meets Barakah)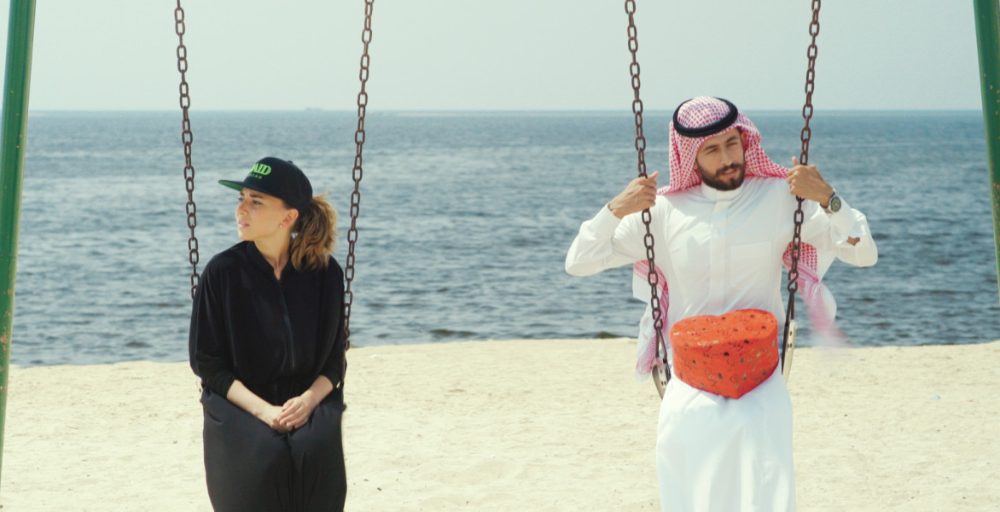 Public screenings
6
th
October 2016 6.30pm at Curzon Soho
8
th
October 2016 8.30pm at Ciné Lumière
Set in contemporary Saudi Arabia, Mahmoud Sabbagh's debut feature Barakah Yoqabil Barakah (Barakah Meets Barakah) is a lighthearted comedy about love with serious commentary about Saudi society running through it. Parallels of young and old, wealth and poverty, tradition and progress create the backdrop of this contrasting tale of impossible young love. Barakah, played by Hisham Fageeh, is an optimistic victim of the regulatory society in which he lives, dedicating himself to imposing draconian rules on public conduct. However, he does not do this blindly and through his questioning of his own actions, we see the conundrums facing young people in Saudi society.
Using contrasting shots of dusty roadsides and glamorous boutiques as well as Bibi's extravagant family house (private beach included), the extreme dichotomies of material wealth and poverty of freedom are expressed clearly if somewhat lacking in nuance. Fatima al-Banawi's portrayal of Bibi, a world famous Instagram star trapped amongst her riches with overbearing parents hindering her quest for true love, is moving in the sincerity of her despair. The film is kept light throughout, carried by Fageeh and al-Banawi's teenage-like flirtations and romantic mishaps. Much of the comedy is pinned on the impossibility of finding time to see each other, Barakah exclaiming "I saw her first for two minutes, and the next it was three minutes". Even when he is invited to meet Bibi's mother, Bibi is sent out of the room.
Hailed as the first rom-com to originate from Saudi Arabia, Barakah Yoqabil Barakah is impressive due to the lack of cinema emerging from the country and the amount of content able to get past the censorship regulations. Whilst there was still some pixelating of certain shots, a great deal of commentary on the region dwells on providing a funny insight into human relationships and romance in Riyadh.
Miriam Karmali
Barakah Yoqabil Barakah (Barakah Meets Barakah) does not have a UK release date yet.
For further information about the 60th London Film Festival visit here.
Read more reviews from the festival here.
Watch the trailer for Barakah Yoqabil Barakah (Barakah Meets Barakah) here: