Culture
Music
Live music
<!— One of actual post titles —> The Sherlocks at Kamio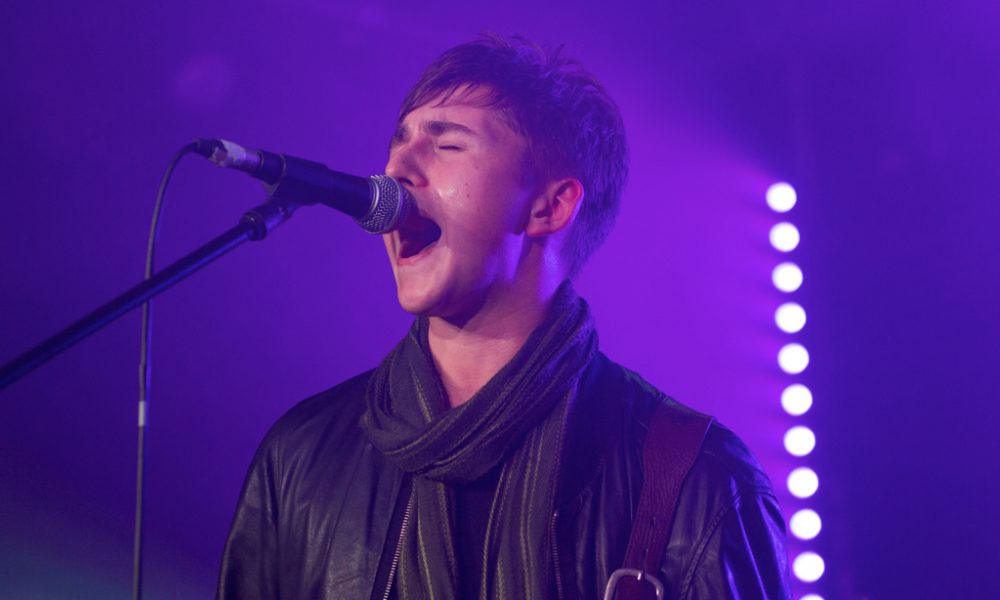 Sheffield four-piece The Sherlocks headlined Slacker Night at Kamio in Shoreditch last night, in an event showcasing up-and-coming bands and curated by Radio 1 DJ Phil Taggart.
With support from the brilliant Blondie-like Anteros and BBC Introducing's indie blues Ten Tonnes, The Sherlocks closed the night with their charged-up rock music that's seen them play both South by Southwest (SXSW) in Austin, Texas and headline a gig at the Borderline in Soho earlier this year.
The band opened with Was It Really Worth It, a high-energy and blisteringly loud anthem that set the pace – and volume – for the rest of the night. Set lists from all three acts on the bill were fairly short, with none having yet released a full LP, but the fast pace created a mad buzz among the crowd at this underground venue in north east London (formerly known as the Red Gallery). The Sherlocks played a 45-minute set of their singles, which have built them a dedicated following and had them featured on BBC Introducing many times since they formed five years ago.
Next up, their newest track Will You Be There? got the audience moving along with a-hundred-mile-a-minute guitars and football chant choruses. Pared-down new song Nobody Knows followed, before fan favourite Live for the Moment had the crowd singing along again with anthemic choruses and the band's distinguishable Sheffield sound, similar to that of the Arctic Monkeys.
They closed with Chasing Shadows, with its Buzzcocks-sounding guitar riffs and trademark catchy chorus. The room last night wasn't packed to the brim, but the energy of the performers did brim to bursting point with cranked-up amps and ear-deafening drums. The band played tightly and kept together impeccably as brothers would – lead vocalist Kiaran Clark is the younger brother of drummer Brandon, and guitarist Josh Davidson the older sibling of bassist Andy – putting on a great gig that everyone was more than happy to raise their beers to.
Tara Lepore
Photos: Erol Birsen
For further information about The Sherlocks and future events visit here.
Watch the video for Will You Be There? here: