Feature of the week
<!— One of actual post titles —> The London casino experience is alive and kicking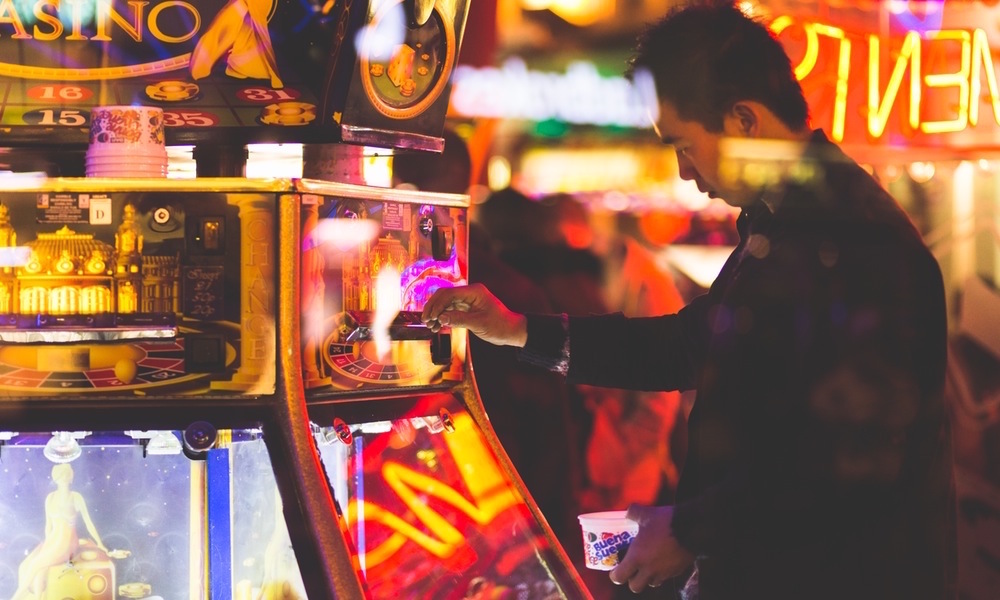 Now that the opportunity to make bets on anything from live streamed roulette tables to Premier League soccer matches can be done with just a few clicks, it's easy to think that the days of getting dressed up and going out on the town are in decline.
Amazingly, though, that's far from the case. London's casino scene is looking more vibrant than ever, and it's thanks to some of the chains that operate both on land and online that it's providing such rick pickings for anyone wanting a quality night of gaming with good food and drink on tap.
The best thing about using casinos that operate across both channels is that there are lots of great deals that offer no deposit free spins for online casinos, making it easy to kick off your career on the web before moving onto the casino floor for real.
Some of the outfits that offer this kind of service are names that most of us are very familiar with:
Gala
Gala may be better known as purveyors of high street bingo services, but they've got an impressive chain of casinos across the length and breadth of the country including a flagship site in London's Russell Square. You'll find 37 slots and table games on offer here and to make life easy there's no defined dress code so you don't have to go to too much trouble or worry about fitting in.
Play at Gala Casino online and you'll get the same slick, professional service but with hundreds of extra games to try – and they'll give you £20 free as soon as you join with absolutely no deposit required. There are hundreds of games that you can spend the free cash on including slots based on every theme you could possibly imagine and live table games beamed in from a specially-built Eastern European casino studio using the latest video streaming software.
Grosvenor
Grosvenor Casino offer a number of select sites throughout the UK capital including the famous Park Tower Hotel in Knightsbridge and the Victoria club just off the Edgware Road. The latter plays host to the biggest names in poker, though both offer plenty of entertainment with roulette, blackjack, baccarat, slots and more on offer along with some superb dining options.
Go online with Grosvenor and you can choose from even more games, and they've got an unusual joining offer that gives new players £20 free with no deposit required. On top of this, though, they'll reward you again if you've played at one of their bricks and mortar venues and then use their website: If you've visited any of their branches across the UK then all you need to do is input some of your membership details into the registration form and the extra cash is yours.
Whilst both Gala and Grosvenor are well-known across both London and the region, Crockfords is a very different type of casino.
Crockfords
The history of this erstwhile rather notorious gaming venue makes fascinating reading: it was started up by William Crockford in the early 19th century with an elaborate set of cheats built into its games, designed to fleece the aristocracy who loved the club's décor, social scene and the superb food served up by its specially-imported French chef.
That version of Crockfords may no longer exist, but it still operates in London's swish Mayfair district under the ownership of the Malaysian-based Genting group, who despite their Oriental parentage have kept the club very much in keeping with its genteel surroundings.
Go to Genting's website, however, and among their live gaming options is the opportunity to play at Crockfords from your PC or phone. This may sound like a gross intrusion of privacy on behalf of the club itself, but what Genting have done is cleverly re-create the interior of the place and trained up dealers to the same standard as those used in their Mayfair premises. It's an extraordinary experience and one well worth trying out – and Genting will give you up to £50 in free bonus cash to try out in their website's casino area.
These are just a handful of deals on offer that apply to both types of casino – go online only and the options multiply considerably, so why not see what's on offer and enjoy a flutter?
The editorial unit